It is a common perception that hunters are destroying wildlife, but it is invalid. Hunters conserve nature and play a crucial role in maintaining their habitat. The world is full of amazing things, and wildlife is on top to enhance its beauty. As I talk about the control of the human population, so does wildlife. And when anything exceeds, it destroys. So, the hunter's role in wildlife conservation is very much crucial.
It is one aspect that depicts hunters' role in the conservation of wildlife. Another thing is that hunters do not hunt animals that are not supposed to be tracked for various reasons. The species which are endangered are somehow safe because of professional hunters. Harvesting of necessary animals is the biggest reason for preserving and conserving wildlife. Let's find the details below.
What is Wildlife Conservation? 
Wildlife conservation is the necessity of the hour, and authorities have been doing well in this regard. When we care for wildlife, especially endangered species, it is known as wildlife conservation. The steps you take and planning to save endangered species are all about wildlife conservation.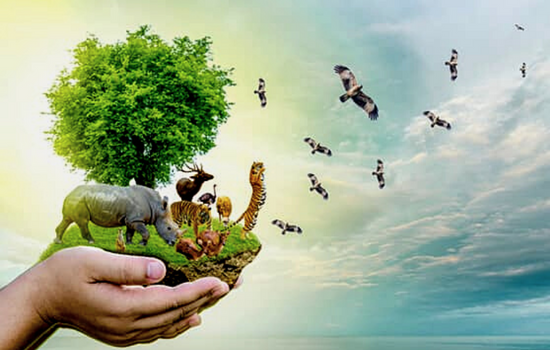 How Do Hunters Conserve Wildlife? 
When you try to find out the scope of hunters on the field, you find the hunter's role in wildlife conservation too. There are multiple things that hunters contribute to the wildlife conversation directly and indirectly. Let's look at the 5 top-notch jobs hunters perform to conserve wildlife.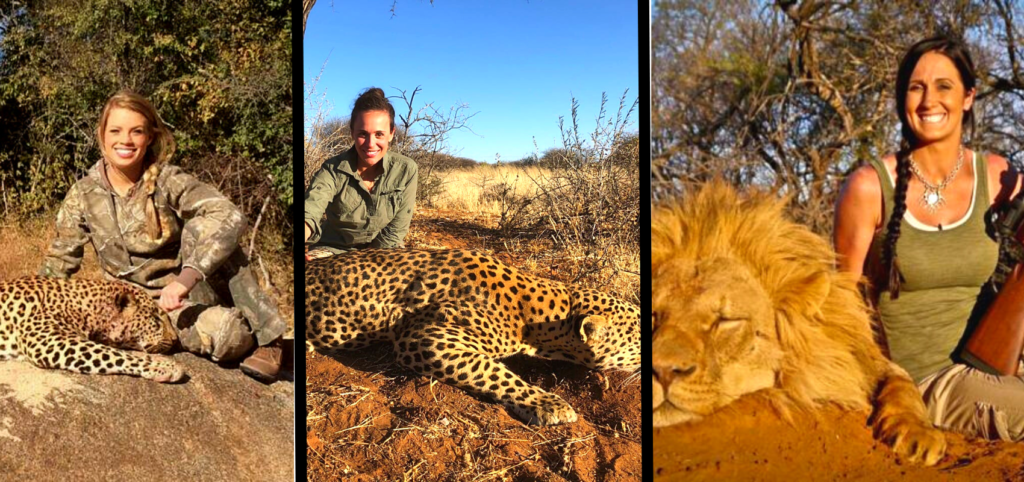 1) Creating Wildlife Awareness 
Hunting is an effective wildlife management tool, but people must think so. When hunters participate in hunting, they take photos and make documentaries and videos to publish on various platforms to raise awareness about wildlife. The public does not get to see those scenes with the naked eye, which hunters' eyes see in everyday routine. So, by adapting the hunting profession to make you know what you miss in re.
You also learn about the do's and don'ts of serving nature in the best possible way. Sometimes the documentaries you watch require conversion, and you must take steps for the cause. And it is how hunters play a crucial role in wildlife conservation.
2) Saving Ecological System 
The ecological system's balance is inevitable for the planet's survival, and everyone has a role to play in it. If you look at the stats, you will find that some species are endangered, and some are too many. So, keeping a balance is the best way to avoid any catastrophe.
Sometimes, the species that are too many can cause trouble to those who are very few. So, hunting the animals, which are too many, will be beneficial, and that's what hunters do. Moreover, sometimes some excessive animals die because of a food shortage, hunters relieve them from pain, and the ecosystem remains healthy. 
3) Environmental Preservation 
As we read above, the hunting of specific species saves the ecosystem, and so does the environment. If the mortality rate goes up for any particular species for any reason, you must take measures immediately. However, hunters help by hunting those animals and getting a lot of meat. The hunter's role in wildlife conservation is very much appreciable. 
4) Exposing Illegal Trade 
When you start wildlife management practices, you learn about legal requirements and can also assess those doing illegal hunting or trade. Being a Hunter, you get a national and moral duty of whistle-blowing about poaching and illicit trade. The past stats tell us an appreciable story about hunters, which is why they chose this fun and responsible hobby. 
5) Funding Conservation
Funding is a significant way to conserve wildlife. If you look at the process, first, hunters pay for licenses, then for specific permit fees for hunting some particular animals—the renewal fee and sometimes penalties. If you wonder about what is the result of effective wildlife conservation, you will find various answers to this question. So, these are the essential functions that hunters perform to conserve wildlife. 
What Provides the Set of Guiding Principles for Managing Wildlife Resources?
If you read the above passage, you can get the answer to this question quickly. The North American Model provides a set of guiding principles for managing wildlife. It has a comprehensive code of guidelines that contains everything you need to learn about hunting wildlife. The hunter's role in wildlife conservation has gone up with these principles, and the pretenders must be careful while poaching, illegal hunting, and trade. 
What is the Goal of Wildlife Conservation?
The goals of wildlife conservation are numerous. You can follow the sport by picking one of the goals of your interest. It has the most prominent plan to conserve the species that are endangered. Moreover, it gives a smooth way to the food chain. It maintains the ecosystem and environment and controls the disruption.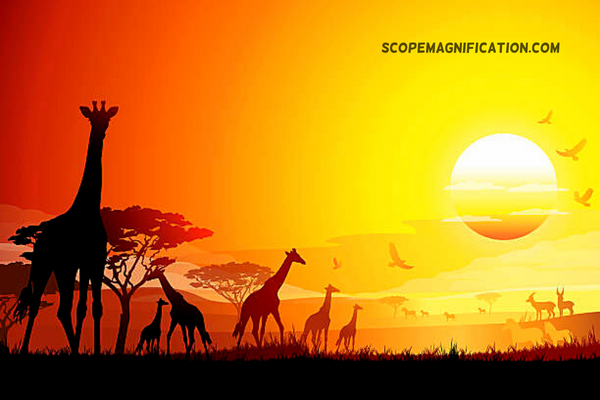 Moreover, it is a source of earning and getting meat as well. Above all, it maintains the world's beauty, and you get a better world. Before I take you to further details, you can learn what wildlife is in Zion National Park. 
What Five Essential Elements Must be Present to Provide a Proper Habitat for Wildlife?
The most crucial components for wildlife habits include food, water, shelter for nesting and mating, favorable weather conditions, and a healthy environment. So, whatever the State is, it should provide all the ingredients to its wildlife to maintain the more extensive interests. You can ignore some minor arrangements, but there is no compromise in these five if you want to give a safe environment to your wildlife.
Can hunters conserve wildlife?
The answer is a big yes. Hunters have a considerable role to play in saving wildlife. They can hunt those animals that are too many and can avoid substantial mortality ratios. Moreover, by whistleblowing, they can curb illegal hunting and trade. Furthermore, hunters are the most significant source of awareness about wildlife conservative through photos, videos, and documentaries. 
Is wildlife important for the ecosystem?
Yes, wildlife is inevitable for the ecosystem. The ecosystem cannot survive without animals and plants. So, maintaining a good atmosphere and making good models of hunting nature can help in this regard enormously. 
Why Were the Principles in the North American Model of Wildlife Conservation Developed?
Severe irregularities were happening at a large scale to harvest animals that were already endangered. So, it was high time that wildlife authorities felt the need for a new North American Model to conserve wildlife. It was about the threat to the animals and irregular and irresponsible land use. Before you head further, you can learn what is the goal of wildlife conservation. 
I hope you have learned the hunter's role in wildlife conservation well enough, and there is clarity in it that hunters can do much more than official authorities to conserve wildlife. Hunters can manage the equation between species that are endangered and those which are too many. Moreover, hunters are the source of massive revenues and can also control poaching, illegal hunting, and trade. 

Wrap Up