Hunting is fun but can turn into a mess if not planned. A joyful exercise may get you unfavorable outcomes if you do not plan how, when, and from where to start hunting. Moreover, it would help if you also decided how you follow and the return time. If not uncovered by preparing a hunting plan, these questions can put you in a loop. Everything will be in everything from clothes to shoes, tools to methods.
I prepared this article to make your hunting trips safe, sound, and result oriented. If you are anticipated hunting trip is with a group, you must discuss each route thoroughly. Moreover, it would help if you briefed someone else at home to get help in unavoidable circumstances. Stay within your original plan and wear the best clothes in the given scenario. Let's dig into the details below.
What is Hunting Plan? 
A hunting plan helps avoid all the potential hazards that may come your way on the trip. A planned hunting trip gives you safe outcomes and no risk to worry about. If you look at a hunting plan template, you can quickly grab the idea of what it is for and how it contributes to your hunting trip as a guide.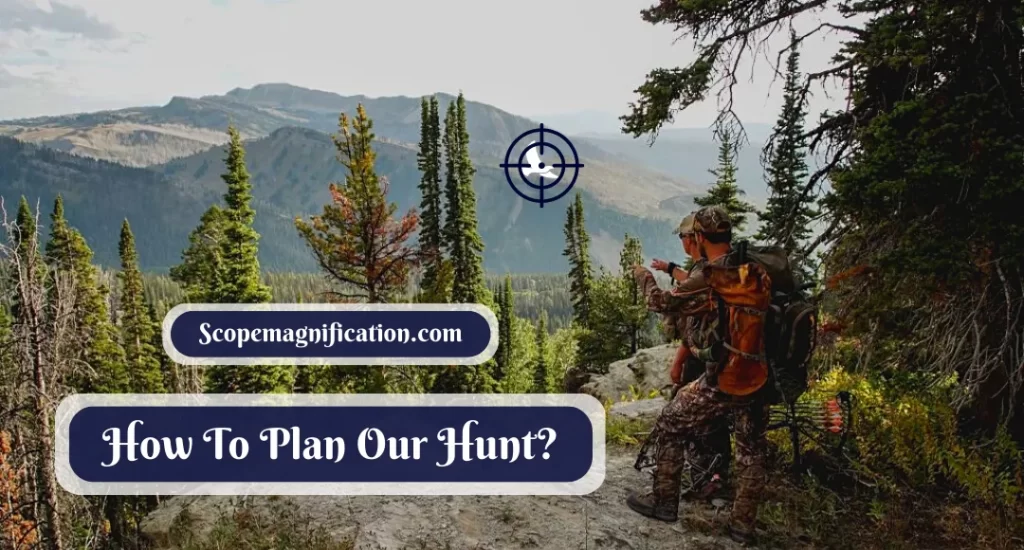 You find the details of everything in your hunting plan by listing places, times, and directions, getting all the essential equipment, proper hunting clothing, etc. Clothes are the most critical for hunting safely and successfully, and I'll give a detailed touch to the clothing section. Let's make it early enough and get straight to the detailed process of how to choose clothes for hunting. 
Carrying Capacity: What Is It and Why It Is Important for Hunters?
How Should You Choose Your Clothes for A Hunting Trip? (8 Best Ways)
In this section, I will tell you about some basic things you need to follow while on a hunting trip, and I'll also share my personal experience and learnings which will surely add on. Without choosing the perfect clothes, preparing a hunting plan is impossible. Camo clothes are the best for the job when hunting in mountains and jungles especially.
1) Dress in Layers 
Before you think of a hunting workout plan, or anything else, you must be careful of your dress. Dressing in layers is the key to getting the perfect attire for hunting. There could be more, but the primary three layers should contain the Base, Mid, and Outer layers. Let's make it understandable by explaining each briefly.
2) Base Layer
The base layer should fit your skin, and the stuff should be able to wick out moisture and sweat. Silk and synthetic fabric are the most valuable options for this job. However, weather conditions are the most significant factor you must consider while choosing base layer fabric. The possibilities are milder, cold, freezing, and hot weather.
3) Mid Layer
Merino wool and polymer are the best fabrics to trap heat between the layers, which is what the mid-layer has to do. However, before you choose one, you must observe the weather conditions in the area you want to hunt. If it is too cold, you can double or triple the layers if needed. 
4) Outer Layer:
In the outer layer, there are multiple things to focus on, such as camo patterns for disguised presence. This layer has the most prominent role to play in your hunting plan. Moreover, the outer layer should be water-resistant, wind resistant, and super durable. The weight of the outer layer must be lighter, and it should be convenient to clean. ,
5) Select the Camo Scheme
Choosing a camp pattern is the best strategy for gaining max outcomes on the field. Sometimes it is not a familiar ground to hunt, but you must fly to a particular spot, a mountain, a jungle, or any other place that requires special equipment and tools to survive.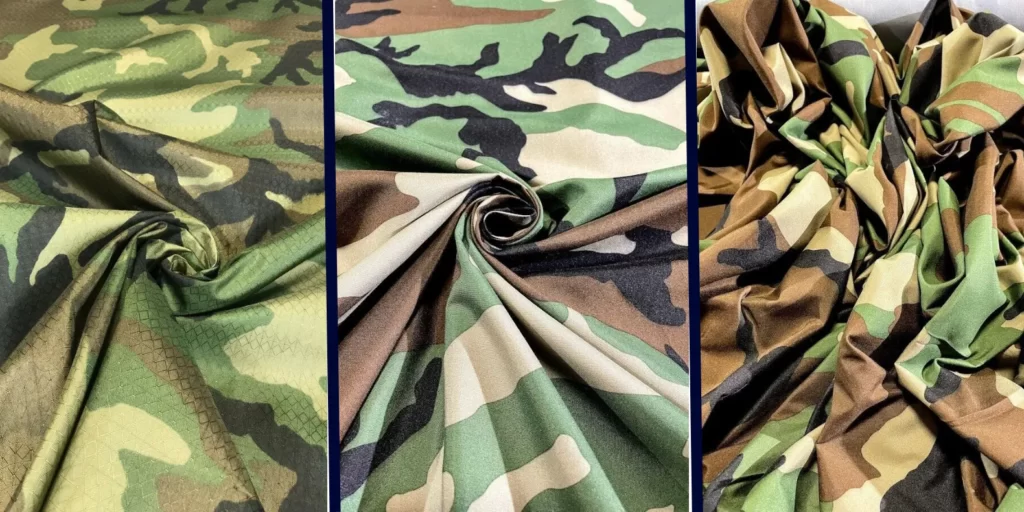 Weather conditions, season, species you want to hunt, and hunting time all help you decide what to wear. The most popular camo patterns are snow winter, Brush, Marsh & field, woodland, etc. So, pick one that fits your needs the most. 
6) Keep Yourself Safe and Warm 
Weather conditions can be harmful at any time, and being a hunter, I suggest not ignoring weather hazards. You may put your life at serious stake if you do not take the dressing that can save you from harsh weather conditions. So, having three layers in your dressing is a must process, and you must keep this thing in priority at any cost.
7) Helps You in Hidden 
It is not only about a camo dress to hide; hiding correctly is the best way to avoid any unfortunate incident. What information on your hunting plan? If your hunting plan has a clear goal, you must prepare it again. By doing research and conducting studies and surveys, you can better understand the field and make a better hiding strategy.
8) Easy to Wear and Remove
The dress you choose should be easy and comfortable to wear and remove. If it has multiple strips and things like that, you may need help finding a sharp dress that makes things easier. Do you know why should hunters wear daylight fluorescent orange clothing?
The color we discuss doesn't match any color in nature, and you can spot other hunters in your group easily.  These are some factors you need to consider while choosing the hunting dress, and if you take any of them for granted, you might not get the desired results. 
List of Items You Should Not Forget on Hunting Trip
It is not about choosing a hunting dress only but various other articles. Camp pattern clothes come in the first place. Then you need to manage headlamps, binoculars, monocular, or rangefinders for better vision. Arrangement of food, water, and hunting knives is mandatory.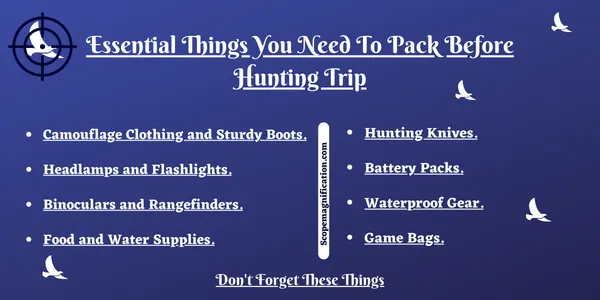 Moreover, pack bags, battery packs, and contact devices must also be arranged. Shoes with Premium quality that can survive cold and hot seasons are necessary. A hunting plan needs to be thoroughly tested, and you should check the list repeatedly to make no mistake or regret later on the field. 
What is the Proper Way to Start A Fire?
You need to develop a fire ring and prepare the ground to make the space prominent. You also need to collect small sticks and twigs and cover the base of the ground. Now light the fire and try adding kindling slowly. Now you can add more extensive logs, which is how you can enjoy the warm environment in the brutal cold.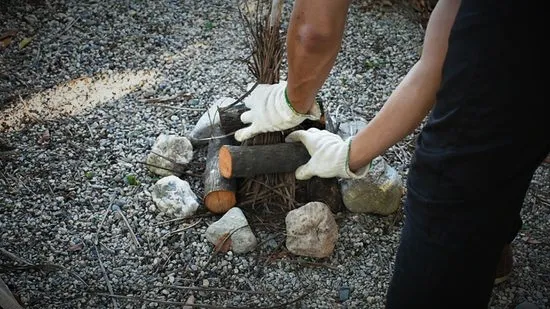 You must follow the process and ensure nothing goes wrong, or the fire may persist in large areas. And it happens very often because of the negligence of hunters. The data I read will help you prepare a comprehensive Hunting plan. 
Which material provides warmth even when wet?
There can be other materials as well, but wool is the one that most hunters prefer to use in their hunting clothes. It can provide you with considerable warmth even if the dress is wet. Wool pants with a polyester shirt are the best combo to hunt the weather conditions. A heavy jacket with polypropylene underwater will also help you keep warm.
Is a hunting plan helpful?
Of course, it is helpful; instead, it is mandatory. Hunting gets you fun and meat, but it can only be safe if you arrange the tools and equipment you need on the trip. It gives you a complete guide about when, how, and where to start. And the place you want to hunt must be established.
Preparing a hunting plan is so easy if you follow the instructions I have given in the article above. Perfect hunting dress with three layers that can resist water, wind, and other liquids substances is inevitable. A considerable quantity of food, water, and a headlamp is also needed. You also need to decide the routes every group member will follow. Moreover, when returning from hunting, what will be the way forward if anything goes wrong? It would help if you wrote everything in your hunting plan.

Final Thoughts