Binoculars and spotting scopes both allow you to see objects at a distance. However, they serve different purposes. Binoculars can be used for closer viewing. Spotting scopes work well for long-range views, but binoculars are more suitable for close-ups. A spotting scope has a larger objective lens, allowing for better light gathering and a better image.
You can also see more details with a higher magnification. Binoculars can be carried around more quickly because they are lighter and smaller. You can also share your view with another person by having two eyepieces. It is essential to decide what purpose you will use them for before choosing between them. While spotting scopes work well for bird watching, hunting, and astronomy, binoculars work better outdoors for activities such as hiking and concerts. Let's see the difference between spotting scopes vs binoculars.
What Are Spotting Scopes?
 Spotting Scopes, which look like telescopes, are made for daytime use. These scopes help find birds, animals, and other targets from a distance. Scopes are usually smaller than telescopes and, therefore, easier to use during daylight hours. A tripod is a standard feature on most spotting scopes.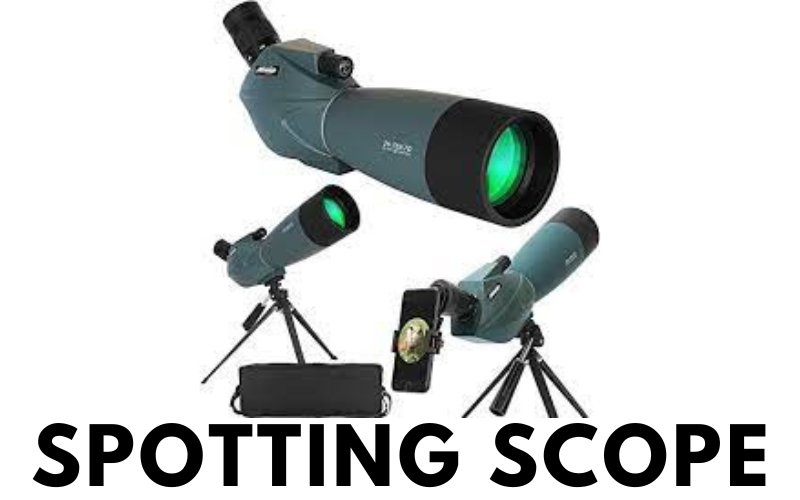 Hunters and birdwatchers often use these scopes to view their targets better. Spotting scopes typically have a much higher magnification than standard binoculars, making them ideal for spotting small details at a distance. I hope you got the idea of what are spotting scopes used for.
Why Do You Use a Spotting Scope?
A spotting scope, a powerful telescope designed explicitly for distant objects, is called a magnifying glass. These scopes are used frequently by hunters, birders, and nature lovers to see animals and landscapes closer.
Scopes are often more potent than binoculars and can be used to spot tiny details from a distance. Scopes can be used to do various activities, including birdwatching and hunting. Whatever you use it for a spotting scope will help you see more of the world around you.
What Are Binoculars?
Binoculars are two telescopes mounted side-by-side and aligned in the same direction. You can magnify objects far away with them. You can pick the magnification level that you prefer to magnify an object with binoculars.
Binoculars magnify distant objects to help you see them. Many binoculars come with different magnification levels so that you can magnify objects as much or little as you like. Binoculars can be described as two telescopes mounted side-by-side and aligned to point in the same direction.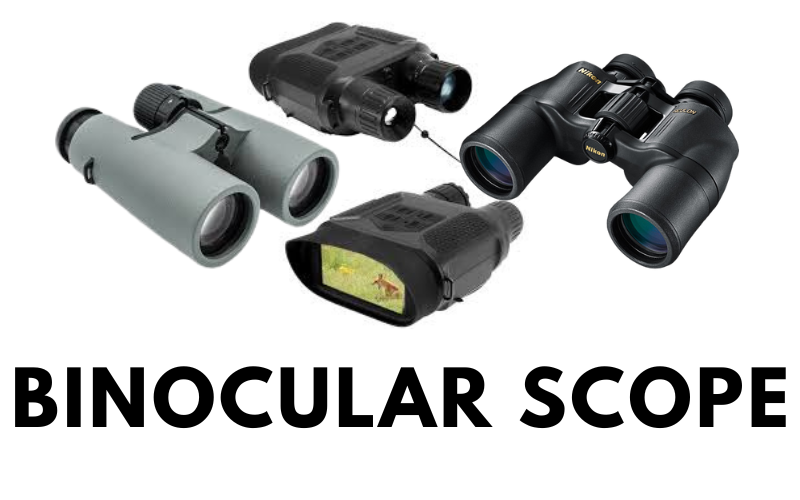 Why Do You Use A Binocular?
Binoculars allow you to see further away with greater clarity. Binoculars magnify the light coming into your eyes. This makes objects appear larger or closer than they are. Binoculars are helpful for many purposes, such as birdwatching, hunting, and stargazing.
Binoculars are available in many sizes and shapes. They can be mounted on a tripod or handheld. The purpose of the binoculars will determine which type you choose. Birders, for example, prefer lightweight binoculars, so they are easy to carry around. Hunters may choose binoculars with greater power and larger apertures to be able to see their prey at a distance. There is a pair that will suit your needs, no matter what they are.
1) One Eye Binoculars
One eye binocular is a sort of binoculars that feature one lens for each eye. These types of binoculars are also known as monoculars. In most circumstances, such as at athletic events or concerts, they are utilized for viewing at a greater distance. One eye binoculars have multiple applications, including bird watching, hunting, and other activities that take place outside.
One-eye binoculars often have a larger magnification than their counterparts with two eyes, making them ideally suited for usage in environments with low levels of available light. Binoculars with only one eye can either be held in hand or mounted on a tripod. When using binoculars for one eye, it is essential to maintain a steady hand to acquire a clear view through the device.
2) Binocular Spotting Scope
Binocular spotting scopes are optical telescopes that can be used with both eyes. A binocular scope can be used with both eyes, unlike a monocular telescope, which is limited to one eye. It allows you to see objects in three dimensions.
This makes it great for birdwatching, nature observation, and stargazing. Binocular spotting scopes have a large field of view. This makes it easier to locate and follow objects. You can also zoom in to see objects of interest closer.
3) Target Shooting Binoculars
Binoculars for target shooting will help you see your intended target more clearly. Because they are available in a wide range of designs and dimensions, you will have no trouble locating the pair that is most suited to your requirements.
When shopping for binoculars for target shooting, it is essential to consider the desired magnification, objective lens size, and reticle design before making a purchase. You can hit your target with pinpoint accuracy using the appropriate binoculars for target shooting.
Spotting Scope Vs Binoculars for Bird Watching
Spot scopes refer to small, high-powered terrestrial telescopes. It is not to be confused or misunderstood with monoculars and scopes. Monoculars can mount on a rifle, while scopes can be mounted on a rifle. Binoculars can be an excellent tool for birdwatching. I enjoyed nature walks with binoculars to see different species of birds in their natural habitats when it was pleasant here in the UK.

I'm terrible at identifying bird species. I can count the number of birds I know on my fingers. But I do enjoy it. To enjoy something and birdwatch, you don't need to be an expert. A spotting scope is an excellent tool for serious observers. Some prefer spotting scopes to binoculars, while others prefer binoculars to spotting scopes.
High Power Binoculars vs Spotting Scope
There are two options for high-powered optics: high power binoculars vs spotting scopes. Each has benefits and drawbacks, so picking the one that best suits your needs is essential.
High-power binoculars can be used for general purposes as they offer a large field of view and are easy to use. However, spotting scopes are more vital and have a smaller field of view. These scopes are more complicated to use but are worth it for severe birders or nature lovers.
Viewing Optics
The study of how light behaves as it is watched is referred to as viewing optics. This involves understanding the mechanics behind the operation of various lenses and mirrors and the physics that underpins the appearance of certain things having a three-dimensional form.
By understanding viewing optics, a person can increase their ability to see things more clearly and make more informed choices regarding the kind of lens or mirror that should be used in each circumstance.
Difference Between Spotting Scope and Binoculars
High-power binoculars can be an excellent option for those just starting a birdwatch or a nature watch. These binoculars will give you a clear view of your surroundings and are easy to use. A spotting scope is better if you are serious about nature watching or birding. Although it will give you a better view, it will also be cumbersome. No matter which type you choose, do your research to ensure that you only buy from a trusted dealer.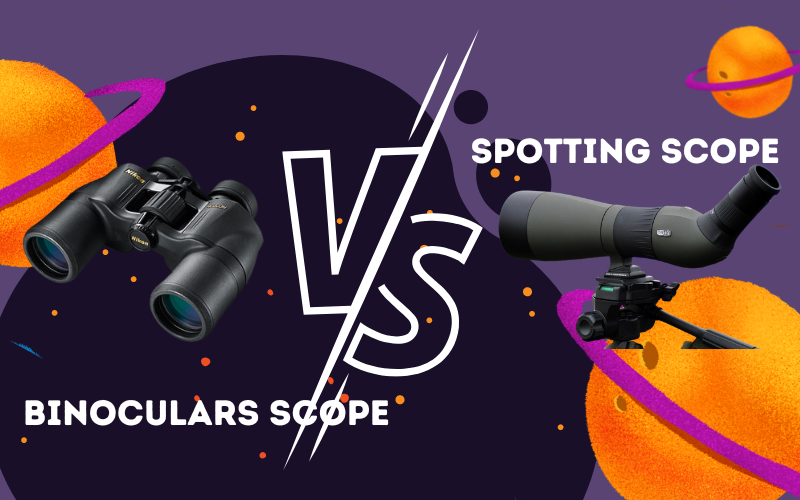 Spotting Scope vs Binoculars for Long Range Shooting
There are some critical differences between binoculars and spotting scopes that you should consider when choosing the best long-range shooting tool. Higher magnification powers make spotting wildlife at a distance easier with spotting scopes. A scope with a larger objective lens will also have brighter images. This is because more light can enter the scope.
On the other hand, Binoculars are lighter and compacter, making them easier to transport in the field. Two eyepieces allow for depth perception. Which is better for long-range shooting? It all comes down to personal preference. A spotting scope will work well if you are looking for a scope to spot the game from a distance. Binoculars are better if you're willing to sacrifice magnification for a smaller, lighter binocular.
18×56 Binoculars vs Spotting Scope
You should consider several things when deciding between 18×56 binoculars vs spotting scope. Consider what purpose you will be using them for. Binoculars are better if you plan to use them for birdwatching and other nature observation. These scopes are smaller and lighter than most and don't require a tripod. For long-range viewings, such as hunting or astronomy, spotting scopes work better. These scopes are also more helpful for low-light viewing.
Image quality is another crucial factor. Although 18×56 binoculars offer a larger field of vision than most spotting scopes (though the image quality may be less crisp), they have a better image quality. Although spotting scopes are generally better in optical quality, you will have to compromise some fields of vision.
While 18×56 binoculars may be expensive, spotting scopes are more affordable. It depends on your budget and needs. You'll love the outdoors more than ever with 18×56 binoculars or a spotting scope.
Should I get A Spotting Scope or Binoculars?
When deciding whether to purchase a spotting scope, binoculars, or both, there are several things you should consider. Spotter's scopes have greater zoom power, making them more helpful in finding distant objects. Spotting scopes are also heavier and more expensive than binoculars.
Binoculars, on the other side, are lighter and more mobile. Binoculars don't need a tripod, which can benefit certain situations. It comes down to what purpose you intend to use the scope for. A spotting scope will work best if you are looking for something distant. Binoculars may be better if you are looking for something general or to look closer at objects.