This thing called scope bite of scope eye can happen anytime with you if the scope is too close to your eyes while using it for shooting. Sometimes it happens because the shooter doesn't have his shoulder on the rifle right in place.
It can cause if your scope doesn't offer sufficient eye relief, and recoil hits the optic into your eye. It can also happen because of some stability issues with the amount of the rifle, so fix it first, and then start shooting.
You may be experiencing these situations yourself, or you could have seen this happen with someone in your circle, if so. You must be wondering how to prevent injury by the scope bite?
Here, in this article, I'll explain how to avoid a scope bite and how to avoid scope bite by maintaining an ideal eye relief or following other means.
5 Facts for How to Shoot with a Scope
There are many things you need to keep in mind while shooting, some of them related to equipment, tools, and quality accessories, while some of them are related to the shooter's behavior. So, let's not drag it anymore and start with how to avoid a scope bite?
1) Mounting Position
No one wants to have a bad experience in a refreshing and thrilling venture like shooting and hunting. But, this can happen anytime, primarily because of the shooter's negligence and carelessness.
The eye relief distance is futile if your scope is mounted too close to your face, it can injure your complexion, eye, or any other part, in seconds. 
You should always pay due attention and diligence when mounting your scope because the length of the mount matters the most. Sometimes, shooters use the same distance for any rifle and scope; that's not the right way to shoot.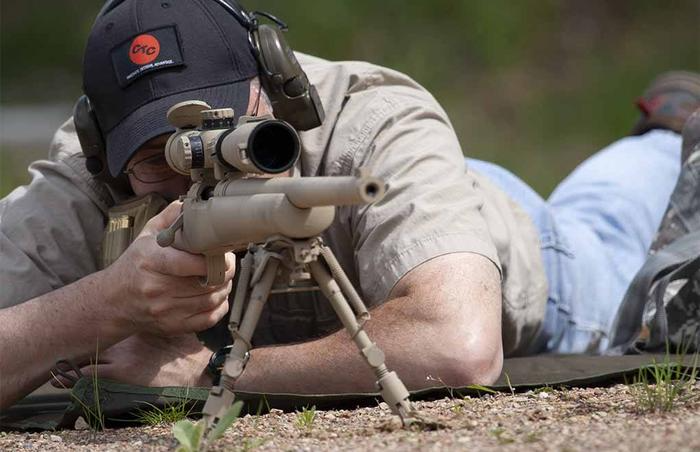 For example, the scope may have sufficient eye relief distance on a gun, and the same is not in good terms with another rifle, and it causes the short eye relief distance between the scope and your eye. Things like this pose potential harm for sure.
Moreover, the recoil of the rifles can also be different and need different eye relief according to the requirement of the scope and rifle. If you do not pay attention to all these technicalities, you may get the worst for your eye or get a scar on your forehead.
So, mount your scope on the rifle accordingly, maintain a reasonable eye relief distance.
2) Fasten the Buttplate
You should keep the butt in the pocket of your shoulder tightly, or else you may have to face havoc with yourself. After the scope mounting problem, the biggest threat comes from the Buttplate setting.
Suppose the shooter doesn't hold the butt firmly under his shoulder and does not make it immovable, especially while using shooting rails. And while using firearms, always protect your face and eyes with gadgets to secure yourself from any misadventure.
The rails support the rifle and other fixtures to get them fixed in place. But, unfortunately, when a shooter has to take a quick shot of a running deer or bear, it may also result in a surprising pushback that can severely hurt the shooter.
So, before you lock in the target make sure, the Buttplate is in complete control, and there is no room for leniency for that. Or else, you have to face the consequences in the shape of a scar & injury. 
3) Accurate Positioning of Rifle
Often a shooter has to face this tragic problem, that he positions himself to lower the right balance and finds the target up somewhere. If the shooter doesn't adjust the position accordingly, he may miss the target, and the recoil pushes the rifle on your eye or forehead.
That will leave you with a scar on the point. You can avoid this terrible problem by adjusting eye relief simultaneously.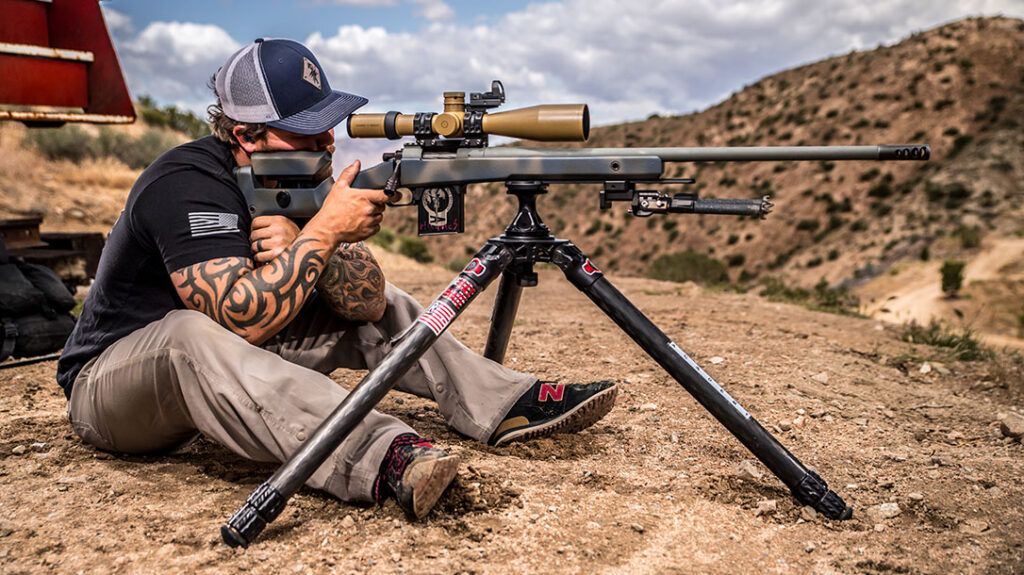 Usually, the target moves in front of the rifle, and the shooter has to bend from one side or another to lock the target, or it may leave you with an angle that would surely lessen your eye relief distance. And again, you are in trouble and can get a scope to bite any second you take a shot. 
The shooter often forgets to adjust the angle of the distance in a hurry to take a target shot, which is again a potential threat.
So, always make sure you have changed the angle enough and maintain a fair enough distance to keep your face, eyes, and forehead safe from any mistreatment of the rifle. And this will help you take the shot ideally without any harm as well. 
4) High-Quality Optics
Remember, the more high-quality optics you buy, the more eye relief it offers to the shooter. This is because it sets the distance margin at a level to keep your eye in the relaxation zone. If your lens gives 4 to 5 inches distance for eye relief, that is quite helpful in saving you from the "bite".
However, if you aim to shoot at extremely high places, you may get a distorted angle, and your scope may not keep the eye relief distance maintained. It may also occur due to dispositioning of the mount, fox that first and then take a shot of the target.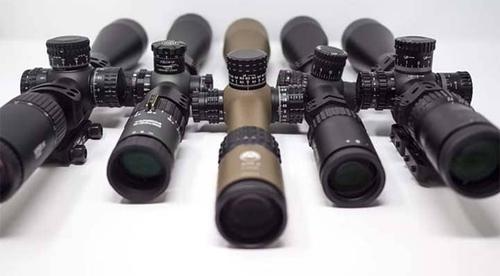 Furthermore, if you have a high-quality mount to fix your rifle and still stand in the position it fits for shooting, you may get some help to overcome the scope bite issue for doing so.
5) Make Yourself Comfortable like a King
It would be best if you are perfectly alright while preparing yourself for shooting. Your shoulders must be soothing; your eyes should be in ultimate comfort; your head should be straight to the scope's angle to look through it conveniently.
Check your ocular lens; if you find any shadow there, close your eyes for some seconds, open them, repeat this process for a minute, and then focus on the target to lock-in. 
Remember, for having a perfect shooting experience, your position is as important as the rifle for hunting a deer. Therefore, it would help if you were in utmost comfort to get yourself a stable shooting shot. 
Top News: Global Riflescope Market Trends
Summary
After being in rifles and scopes, I can conclude that if you want to be safe from hitting your rifle back and your prey to be served on your table for the next meal, follow these five facts for how to avoid a scope bite. You'll be happy to place the rounds right on the target safely. 
What is a scope bite?
It may be called a scope bite or the scope eye. But, mostly, it happens when you aim for long-range shooting, and you mount your rifle and get a position to take a shot; all of a sudden, the recoil gets back sharply and hits your forehead, face, or your eye, this can cause you a severe injury, it is called a scope bite.
What causes scope bite?
Generally, there are two significant reasons for scope bite, the first is the poor position for shooting, and the second is a poor rifle setup. You can avoid the scope bite if you make a good grip of the rifle under your arm pocket.
How far should your face be from a scope?
Eye relief is the distance you maintain from your near lens to get the full and clear image of the target. For example, if you aim for short-range shooting, you can go with 2.5 inches distance, and in the case of long-distance shooting, you would need a minimum of 3.5 inches distance on average.
Does eye relief change with magnification?
Yes, it changes with the variability in magnification. Generally, the more you zoom in, the less will be the eye relief distance. But, on the other hand, the more you zoom out, the more your eye relief distance will be.