Vortex optics is no doubt a big name in the optical industry. It was founded back in 2004, but its operational activities go back to 1989. Its head office is based in Wisconsin, USA. It has a range of visual aiding tools that help the users immensely.
And over the last two decades, it has earned a significant chunk in the market and won millions of hearts worldwide. Vortex produces binoculars, scopes, tripods, mounts, and other optical aiding tools to enhance your hunting, gaming, and nature observing. Vortex has been making some fantastic visual stuff since 2002, and it is still counting.
In addition, people love to use its scopes for various purposes, including hunting, watching, and nature viewing. So, where are Vortex scopes made?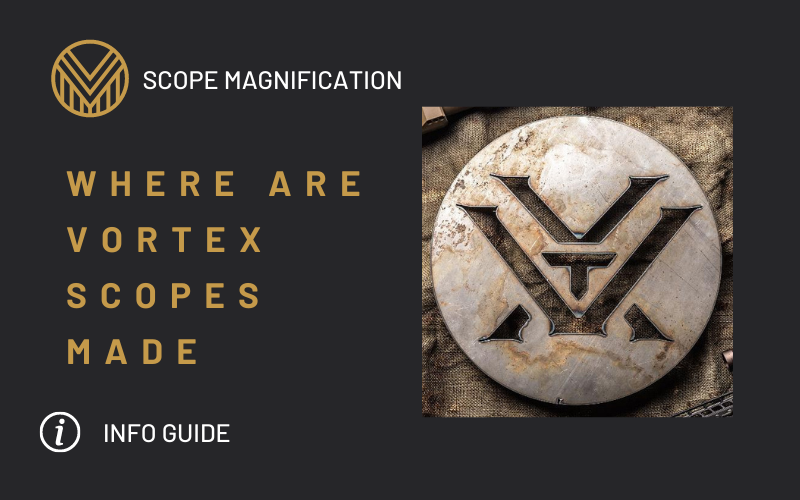 Users are curious about this question, so let's solve this riddle below.
Types of Scopes with Places of Vortex Manufacturing
Who owns vortex optics, is Vortex made in USA? So, yes it's headquarter is based in the USA. But there is a wide variety that Vortex has introduced over the years, and these different scopes are made in different countries and cities because Vortex believes in specialized work strategy.
So, to follow this rule, they have built their manufacturing plants in many other countries other than the USA. Now, we'll discuss each scope with its manufacturing place one after another. 
Vortex Razor HD AMD:
One of the latest scopes that Vortex launched in the market is its Vortex Razor HD AMD. It comes with a 6-24×50 combination and FFP version. It is indeed one of the state-of-the-art scopes for covering mid to long-range hunting, and it provides improved light with the help of its 50 mm objective lens. Thus, it is the perfect range finder.
So, Japan manufactures these scopes, and then the USA assembles them and gives them finishing touches in the homeland. So, I hope you got the answer for where Vortex scopes are made. Moreover, to uncover the secret behind the numbers of these scopes, you can give some time to what do the numbers on a scope mean. 
Vortex Copperhead Series:
The vortex copperhead series is the best for beginners and intermediates. If you are the one, you should try this great scope to train yourself indeed. You'll be amazed to know that China produces the Vortex Copperhead series, and these are excellent optical devices within a low budget. The power range is incredible. 
So, the question of who makes vortex binoculars or Vortex Copperhead series, the answer is not so simple. It varies with the type of optical devices, their features, outlines, range, and manufacturing demands. 
Vortex Crossfire I and II:
The Vortex introduced the Crossfire I series years ago, but because of some technical issues and malfunction, it failed to get popularity amongst the users. So, Vortex had worked hard and replaced it with the Crossfire II series. And it is one of the best scope series and has earned a lot of popularity amongst hunters and gamers.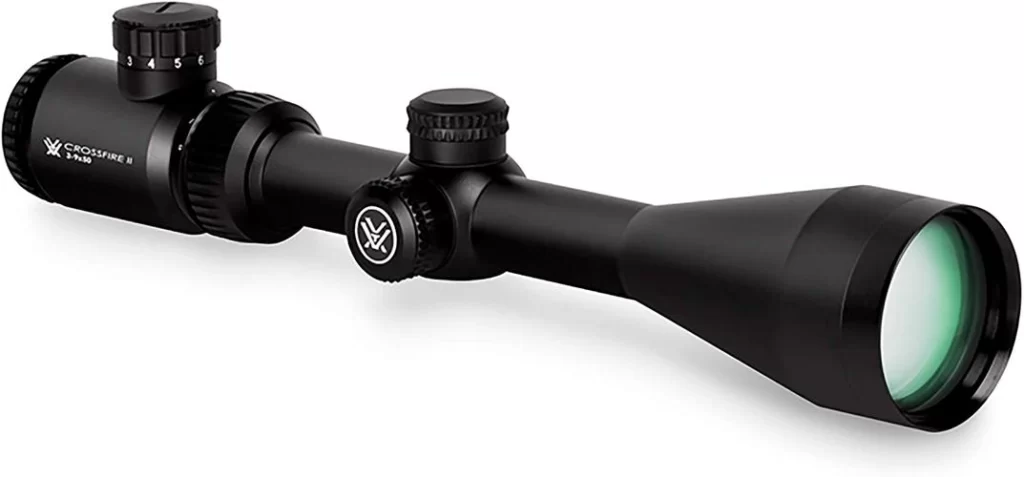 So, let's consider where are vortex spotting scopes made or where are these Vortex crossfires I & II made? So, again China is the country producing Vortex Crossfire I and II scopes. So, if you aim for range hunting or a comprehensive range venture, you can consider this scope for the purpose.
Vortex Strike Eagle:
The Vortex Strike Eagle series is the best for low-range hunting and watching. It usually comes with a magnification power of between 4-20x, which is pretty good to cover short to mid-range distances. In addition, the image quality of these scores is so good, and it helps you hunt in low lighting conditions, and scopes come with fully multi-coated layers on optics for the max security of glass surfaces. 
So, where are Vortex scopes made, or who makes these Vortex Strick Eagle series? Guess which one would take the lead? It's again China that is producing the Vortex Strike Eagle scopes. 
Vortex Diamondback:
When it comes to Vortex Diamondback scopes, I used them myself and found them one of the best optics I have ever used. Of course, the Vortex Diamondback and Vortex Crossfire II both belong to the same family. But when you look at the detailing, you'll find a lot of difference between both.
No doubt, both provide great optical support, but if you study them a bit deep, you'll come to learn that the Vortex Diamondback is far better than the Crossfire II series. Its features are better, and the image quality is superb.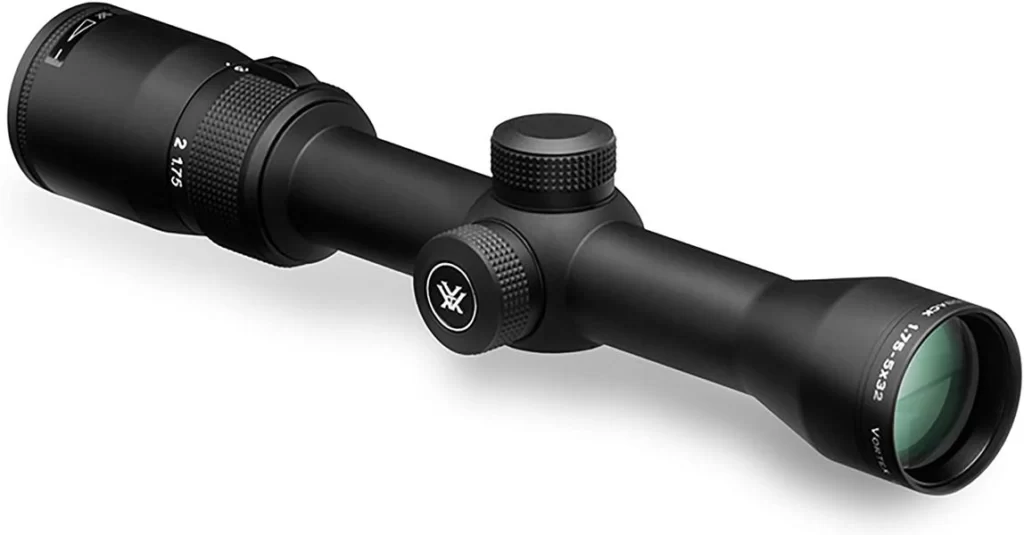 Likewise, if you don't know where vortex binoculars are made, it depends on which model or series you are talking about. As far as the Vortex Diamondback model is concerned, it is made by China. Therefore, if you want to earn the best mounting equipment for the said scope or any other you have, you need to look at the best SKS scope mount. 
Vortex Viper Series:
The Vortex Viper series, unlike previous models, has had a significant impact on the market since 2011. It keeps 100% waterproofing with increased light capturing ability. In addition, it gives you the option to cover the target from mid to long-range distances. 
Where is vortex optics located? If we specifically talk about the Vortex Viper series, the Philippines
is the country that induces the Vortex Viper series scopes. It adds value to your hunting kit and gives you the courage to aim for more adventurous and thrilling hunting experiences. 
Vortex Viper HST Series:
The Vortex HST Series is the next level of the previous Vortex Viper series. It comes with an excellent 30 mm tube that fills with nitrogen to resist the watery elements. Moreover, the second focal plane ensures a fixed view every time you use this scope. When it comes to the quality of the image, it has exceptional results to show you in the field.
The Vortex HST means, Hunting, Shooting, and Tactical. So, it delivers you multi-services depending on your usage. If you are curious about where are Vortex scopes made, specifically the Vortex Viper HST series, so, again, it's the Philippines that has been producing some excellent optics for years. 
Vortex Golden Eagle:
If you are a quality-conscious person and never want to sacrifice the quality of scope at the cost of low price, you untouched down the proper scope now.
The Vortex Golden Eagle is one of the finest and handy optics so far. It comes with greatly extended magnification power that goes between 15-60x, which is pretty shocking. You can enjoy a 60 times closer shot of the target by using this attractive and powerful scope.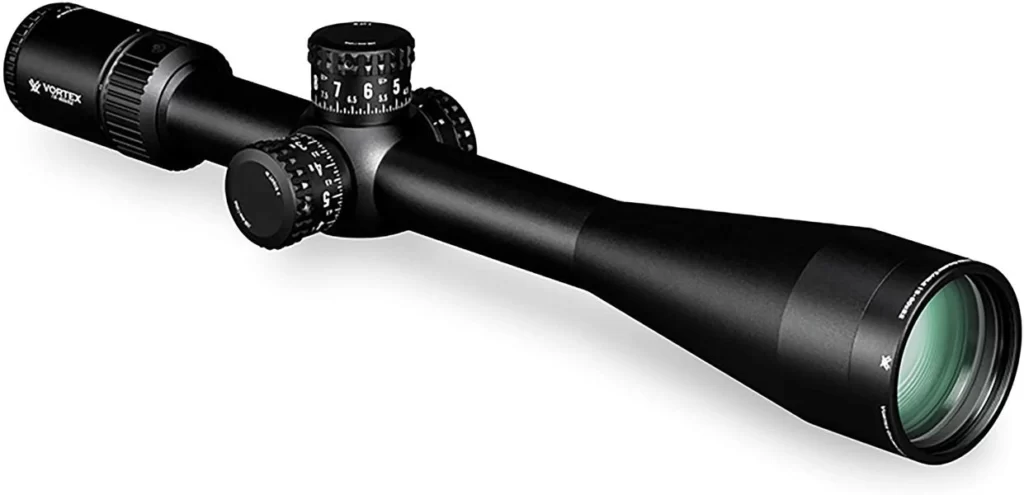 It also provides a wider effective lens for max light capturing. When you look at the country producing it, you'll acknowledge that the name is more than enough for quality assurance. Japan has excellent technological advancement to develop some great optics to help people around the world. 
Vortex Viper HS & HS-LR Scopes:
The Vortex Viper HS & HS-LR scopes are the next version of the previous Viper series. It comes with significantly improved features, including the dual, First focal plane and the second focal plane configuration. You can enjoy whatever fits in the situation. It has one single tube construction to ensure the durability of the scope.
No matter if it is raining, or it is a sunny bright day. It equally delivers the best performance beyond your expectations. It also captures high light and transmits it to your eye without losing it inside of the scope. When it comes to which country is producing this excellent scope, the answer is the Philippines. 
Vortex Viper PST Gen 2 Series:
The Vortex Viper PST Gen 2 Series is the successor model of series I. It gives the shooter another level of comfort while engaging the target from long range. In addition, it allows you to increase your fast target acquisition. However, when it comes to precision and rugged performance, this model has no comparison with any other.
Moreover, it allows you to use SFP or FFP. So, you can enjoy the ultra-quality images and crystal clear view of the target. For enjoying the soul of hunting and tactical usage, you can consider it with full faith. The Vortex has designed it as the customers demanded. And when you ask which country produces it, once again, it's the Philippines.
So, I hope the above information has helped you know that where are vortex rifle scopes made.
Where is Vortex Optics Located?
The Vortex optics has a huge collection of optical devices, and it has been serving the hunters and shooters community for almost two decades. It was founded in 2004, and headquarter is based in Barneveld, Wisconsin-USA.
When it comes to answering where are Vortex scopes made, it has various manufacturing places around the globe, including Japan, China, the Philippines, the USA, and more.
Who Makes Vortex Binoculars?
The Vortex is an American-based company producing hunting, wildlife viewing, and shooting equipment. It is one of the largest producers of optical equipment in the United States. The Vortex follows the specialized strategy for every new model and produces it from the best experts in the world. I hope this article has helped you uncover the secret of where are vortex optics made. 
If you have read the details above, you must be fully knowledgeable about where are Vortex scopes made. It is mainly based in America and has various other plants in several countries. Vortex outsources its manufacturing work to the partners who keep the specialized expertise to produce a specific model. Therefore, every new model of Vortex supports the customer's needs under due consideration.

Final Words