Binocular is a combination of two telescopes. And it supports your vision to the range where your eyes can not see an object with perfection. Still, sometimes, the binocular gets damaged and goes out of order because of any misfortunate incident such as falling, banging, or environmental severity.
And it is so expensive to get it back on track by repairing agencies. So, if I tell you how to repair binoculars at home yourself, isn't it amazing. This article will tell you how to repair binoculars at home without hiring any hammer smith or any repair service.
All it takes is some tools, a soft wiping cloth, soap, water, and read more articles that you can manage from your home.
By the time I tell you what things you need to keep on hand while fixing your binoculars up and how to fix lenses, prisms, and focus adjusting knobs with the ultimate perfection. So, you don't need a replacement binocular case at all, keep reading the information below, and save your time and money. 
So, let's get started with the first component from the list of how to fix binoculars yourself. But before that, take a slight view of the supplies you need in the repair process. 
4 Steps to Repair Binoculars at Home
Usually, people ask whether binoculars can be repaired without any repairing serviceman or not; the answer is "Yes." Fixing the binoculars at home is no rocket science at all. In this article, we will break down the three major steps in which you can conveniently fix your binoculars up.
1) Supplies Needed
It is not rocket science; most of the work you can do with your bare hands only. However, you need to arrange some screwdrivers, colorless grease, cotton swabs, soft cloth, and water for some technical touches. Once you have arranged all these functional domestic appliances, you are good to repair binoculars. If a part is fully damaged, you need to have binocular repair parts on hand as well. 
2) Prism Fixation:
Prisms are the top line parts of binoculars, and they need a special set of skills to fix them if they are not working. Sometimes, you saw double vision because of the prism wrong alignment. However, with the help of the adjustment of screws, you can set it back on track and enjoy the one clear vision.
You can also take help from my recent article on how Do binoculars work. It will help you avoid the frequent issue you encounter during the use of binoculars. First of all, you need to do this process at night time.

Mount your binoculars on a tripod, make sure the tripod is balanced correctly, and now take a look at the sky, and focus on the moon; you'll see two visions.
One is good and clear, and the other one is blurry. Now, defocus one of your lenses, and try fixing the horizontal screws to ⅛ turn and close the images and see if you get a clear vision.
If not, adjust the vertical screws the same way you did horizontal screws. And check the vision again, and you'll find one clear and bright image that you are watching through your binoculars. Repairing binoculars is not difficult, but it takes understanding how to do it with the utmost care and the right course.
3) Lens Fixation:
In this section, we'll learn how to fix broken binoculars, their lenses especially. So, the lens is the most crucial and most sensitive part of binoculars.
It needs special care and a complete understanding of dealing with it. If the lens has broken or shattered fully, you cannot repair it; rather, you need replacement of the whole.
On the other hand, if it has gone out of order because of falling from a height or any other mistreatment before you start repairing it, you need to clean it well.
Also, if the binocular dropped from your hands accidentally, you might notice a change in the positioning of the lens. But, don't worry, you can easily fix that back on its exact and original position.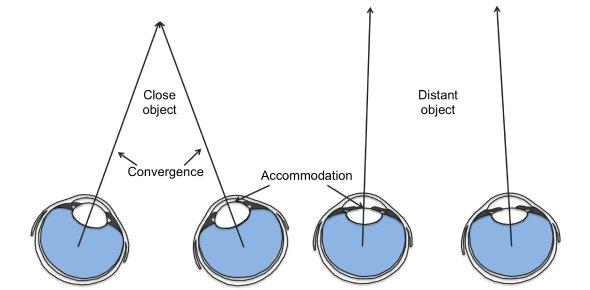 First, remove the lens from the binocular and clean it well with a soft and dry fabric. And if your lens is waterproof, you can use soap and water for further cleaning. Now, put the binoculars somewhere in a dry place. And you should assess the internal system of binoculars.
Take a caliper, measure the inner angles, and identify the center point for putting the lens back. You can mark it with a pick, and once you are done with it, get your lens back in binoculars and fix it well right in its original place.
Now, use a screwdriver to tighten the screws well. Make sure there is no room for flexibility, and the lens would not move from its place.
Otherwise, you'll face the misalignment again, and the process would go futile altogether. If you are interested in buying binoculars that are super excellent and do not go out of order because of these tiny issues, you can take a look at the best compact binoculars for under $200.
4) Focus Knob Fixation:
Last but not least, the fixation of the focus adjustment knob from the list. Whether you read the rifle scope repair manual or you go through the binocular repair manual, you'll come to learn that the focus adjustment knob plays a significant role in making your vision clear.
The focus adjustment knob is the part that gives you the option for adjusting the view as per the situation demands. So to fix the focus adjustment knob, you need to open up the screws from the top, look around the detail gears, diagnose the issue.
If found any broken part, replace that immoderately, and clean it well. After cleaning all the surfaces well, now grease the gears and do not apply over grease; it will affect the movement of the knob.
So, be moderate and grease it well. Once you are done with it, close the binoculars and tighten up all the screws, and you are good to go for the new venture. And this was all about how to fix binoculars in three simple phases. You can also consider buying an excellent pair of binoculars from the best binoculars for hunting. 
Can Nikon Binoculars be Repaired?
When it comes to Nikon binoculars, they are fully backed by a warranty of 25 years extended period. So, whenever your binoculars stop working and show any discrepancy in the quality of images, you can contact the Nikon support team for the issue. It will work up to your expectations fully.
After going through all the details, now it's time to conclude the topic. So, if you find that your binocular is not working properly and its warranty card is not backing up anymore, don't worry. You can fix it yourself by following the details we have discussed above in this informative article. All you need to keep in mind, use clean and high-quality supplies, do not mistreat your binoculars for the ultimate prevention of any malfunction.

Summary