Finding the ideal duck-hunting gift can be challenging, especially for people who don't hunt. I make it simple by providing a range of thoughtful and distinctive presents for duck hunters. This article will help you quickly identify the ideal gift that falls within your budget.
Some of you may think they know every gift for duck hunters, but you may not. Because there is always new wonderful hunting gift available in the market. There is something special for every kind of duck hunter out there, including delicious high-protein jerky snacks, personalized leather tags, and duck hunting gear. Here is the list of the best gifts for duck hunters that hunters must love.
Best Duck Hunting Accessories
I believe that while choosing a present, it's important to consider both hunter's needs and what they like. They deserve thoughtful duck hunting must haves gifts. Here are the great gifts for duck hunters:
1. Duck Call Lanyard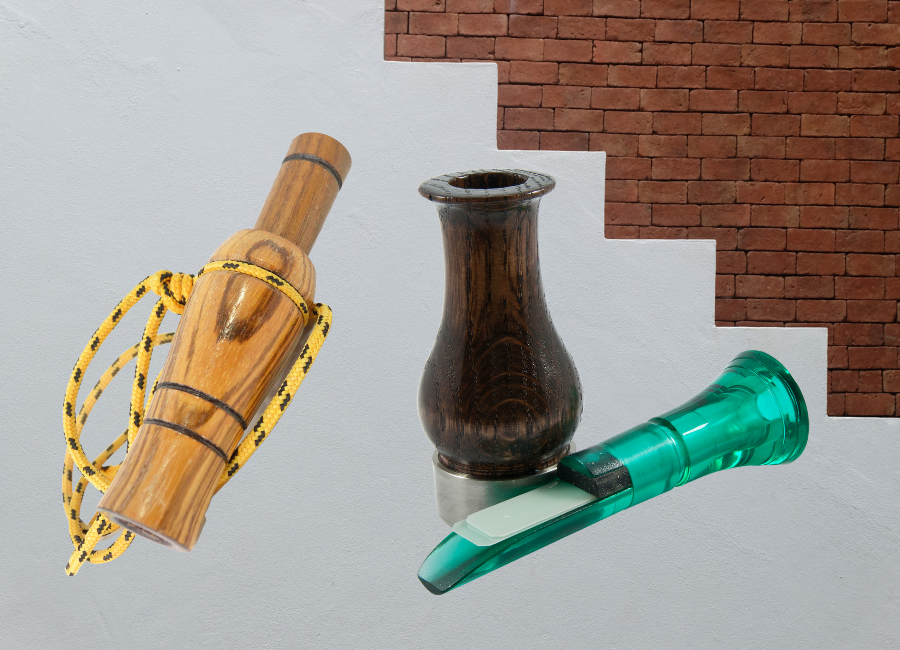 A duck call lanyard will be helpful to any dedicated duck hunter. Ducks can differentiate more colors than people. That's why you need it because getting a suitable lanyard is crucial.
They ensure you will only make a little noise while digging in your pockets for tools. On your practical lanyard, you'll have it close at hand instead. The military-grade real nylon used to make this lanyard allows it to resist even the most extreme conditions.
2. Pro Series Duck Call
Every duck hunter can wear this double-reed, Tiger-wood, simple-to-use duck call from the Jase Robertson Pro Series around their neck. According to the company, the Duck Commander Jase Robertson Pro Series Duck Call is the easiest duck call to blow that they have ever put on the market.
You may naturally simulate the mallard hen by switching from high, frantic, and piercing sounds in the open marshes to softer, raspier grunts among the flooded timbers.
3. Waterproof Ammo Box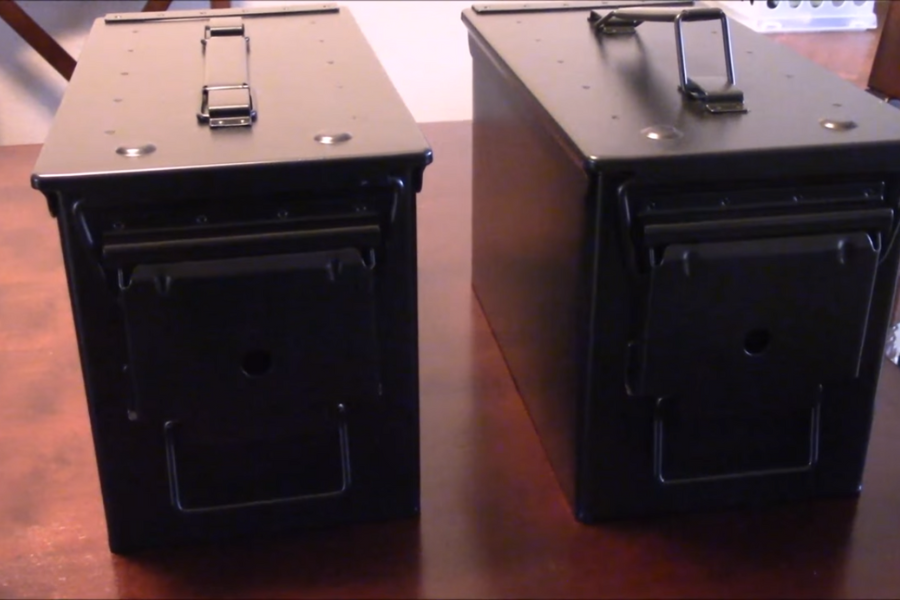 Every duck hunter requires a location to keep ammunition. A classic that has been around for a while is the Plano Ammo Box. The box can be used as a seat if necessary, and the hard plastic is sturdy.
The box can withstand any weather condition because it is practically watertight. Simply said, it cannot be submerged in water. I frequently use mine when duck hunting as a seat. I'll place a cushion above the ammunition box for added comfort.
4. 12-Month Wildfowl Magazine Subscription
Waterfowl hunting is something that duck hunters consider all year long. A magazine membership is one of the best presents for duck hunters. One of the best publications for duck hunters is Wildfowl Magazine. It advises on how to learn everything about the sport. On Amazon, you may subscribe for a meager price.
5. Protection for Hearing
Although they frequently consider it, duck hunters only buy some. Give them a pair as a gift and be the one to prevent them from losing their hearing later in life. After a certain decibel threshold is achieved, such as that caused by a shotgun blast. A set of electronic headphones suppresses all noise and amplifies sounds.
6. Box of Beef Jerky Hot & Spicy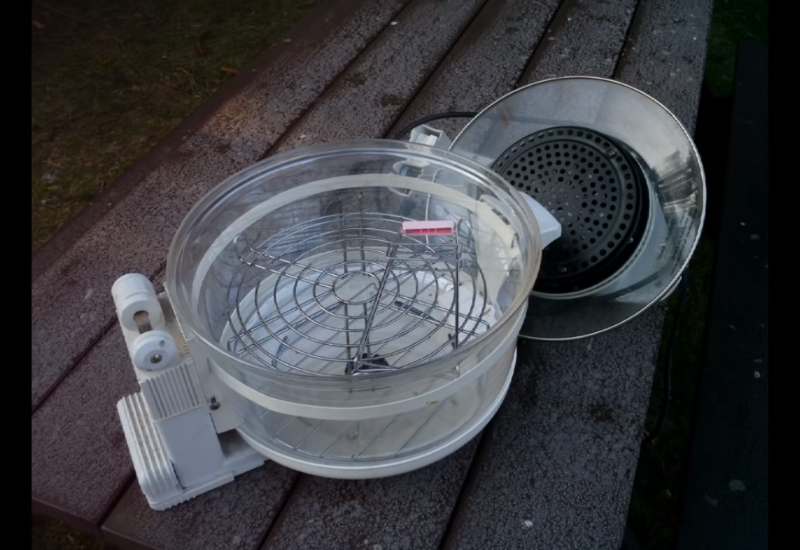 Always bring snacks, especially on hunting expeditions. Beef jerky is the greatest hunting snack since it is portable, tasty, and high in protein, which keeps you satisfied for a long time. Additionally, it is an exclusive gift set with distinctive beef jerky flavors suitable for all known varieties of carnivores.
7. Low Back Camo Seat Cover
If you want to express concern to your duck-hunting friend, pick up this camouflage low-back seat cover. This cover protects your car during hunting season from any abrasion. This useful and safe seat cover will make the life of any duck hunter easier.
8. The ONX Hunting App
You need to look no further than ONX, the top hunting software with effective 3D mapping solutions, for a one-of-a-kind gift for the duck hunter in your life. This program integrates fundamental land data with the physical investigation to enable you to construct the optimal map. It might significantly alter the situation and improve their duck-hunting efforts.
9. Hunting Binoculars for Ducks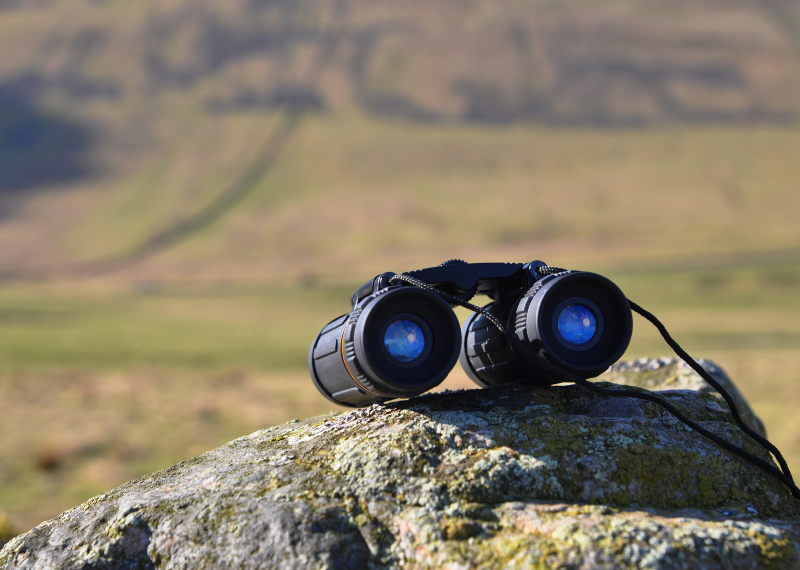 A decent set of duck-hunting binoculars is one of the must-have duck hunting essentials. Because they are waterproof and fog-proof because you will be in and near moist environments.  Keep an eye out for sick or injured birds, watch your retriever fly off with the birds and come back, and take in the other wildlife that is around but not aware of you.
10. SITKA Gear Delta Wading Jacket
Duck hunters are the intended audience for this garment. It is an uninsulated, waterproof, and GoreTex breathable jacket that allows hunters to continue layering underneath it as the hunting season develops and is colder. 
Waterfowl hunters can stay dry the entire hunting season, thanks to it. SITKA Gear creates high-quality, well-designed apparel good for gifts for waterfowl hunters. Even a lanyard for the duck call is incorporated into this garment.
11. Headlamp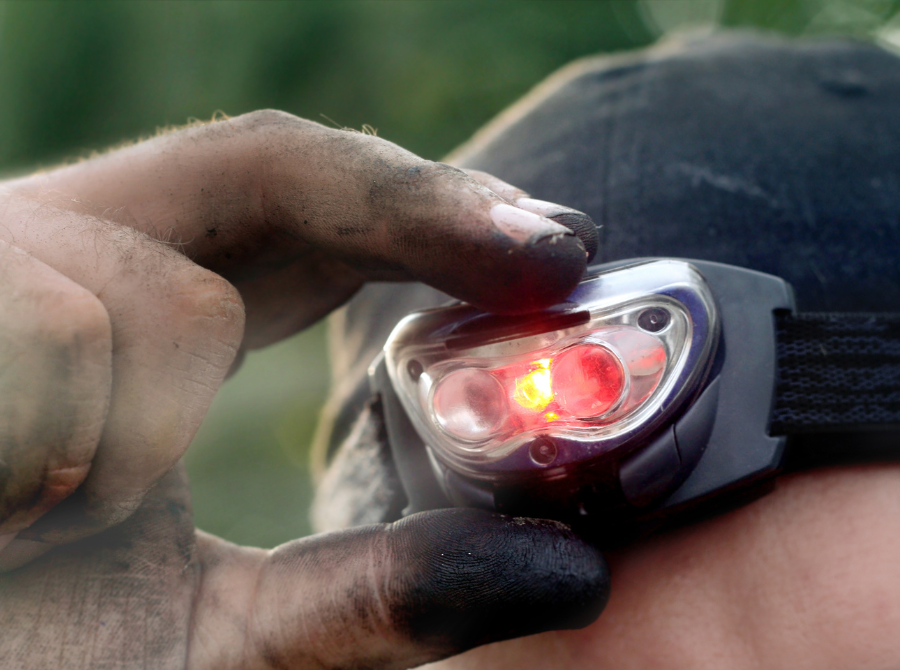 The importance of a reliable headlamp for duck hunters cannot be overstated. It takes good lighting to find your way to the blind in the early morning darkness. There isn't a finer present I can think of for a duck hunter who will use it on every hunt.
12. Duck Hunters' Insulated Soft Cooler
For day-long excursions, soft coolers are ideal for preserving lunches and beverages when duck hunting. As you would expect from YETI and RTIC, these coolers are waterproof and mildew resistant.
It has a tear-resistant exterior and extraordinary ability to maintain a chilly temperature. These coolers are one of the greatest presents for duck hunters because they are one of the few pieces of hunting equipment that can withstand the outdoors.
13.  Kit for Cleaning Guns
Guns must always be maintained clean, or they risk being extraordinarily deadly and missing the perfect shot. So kit gift ideas for duck hunters are fantastic; they must be happy to receive it. They will maintain in excellent shape thanks to this complete cleaning kit. The set mostly comes with 16 bronze bore brushes, cables, connections, and other supplies to ensure a thorough job.
14. Rubber Hunting Gloves with Insulation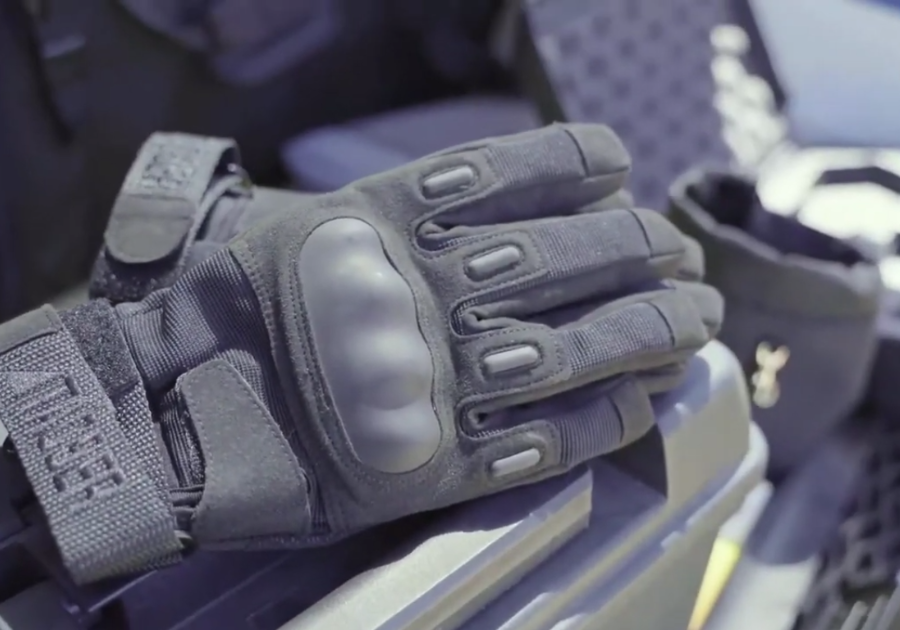 These gloves keep my hands warm and comfortable on the coldest duck hunting days, thanks to a soft insulation that resembles fleece. Which is essential for a satisfying hunt. They keep hands dry when handling decoys or anything wet out on the water, in addition to being warm and waterproof.
15. Boot Dryer
Many successful hunts come to a sticky or muddy end. Wet feet are amusing and necessary for business. But it is not amusing if they are wet the next day when you put dry socks in a squishy, squelching boot.
After a trip, these Boot Dryer simply cleans, deodorizes, and dry your shoes. Not only does this dryer offer quick assistance. Additionally, it aids in maintaining the quality of your equipment over time, extending the lifespan of your shoes.
16. Hunting for Ducks on A Marsh Stool
Marsh stools are one of the best gifts for duck lovers. You need a seat that is special to all seats when you're in the marshes, a mud seat. A good marsh seat should have steel supports firmly linked to the center shaft to withstand the spread when inserted into the swamp.
It is portable with a strap and lightweight. The ideal placement in the mud needs to be height and length adjustable. It is simple to clean without any elaborate padding to drive up the price or complicate the spraying-off process.
A hunter's back will feel considerably better on a real seat, which is also much comfier. Additionally, you will only expose to ducks while looking over the long marsh grass.
17. Action Camera Tactacam 5.0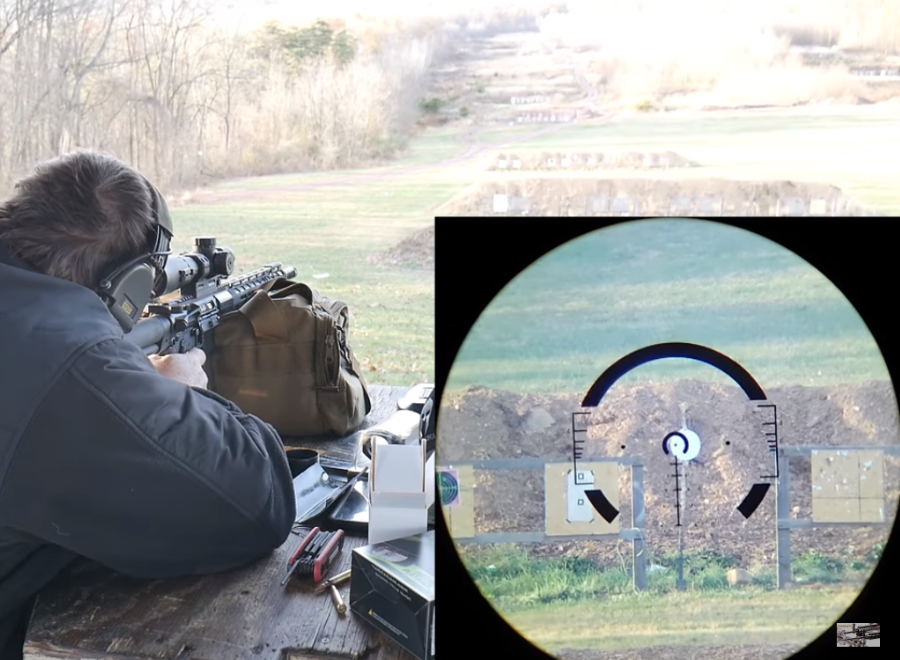 One of the best duck hunting gadgets for hunters who want to capture epic footage from unique angles is the Tactacam. The Tactacam is an action camera with an 8x magnification, 4K resolution, image stabilization, and 120 fps slow motion. Zoom is a great function that GoPro needs to include.
The Tactacam cameras are adaptable and may be quickly fitted to bows and scopes to record hunts. In addition to a primary camera, they also make a great backup to ensure you capture the crucial moment on camera.
18. Decoy Bags with Twelve Slots
When moving between hunting locations, being able to carry 12 decoys at once is a blessing. Nothing is more annoying than being unable to carry anything else because your hands or shoulders are full of decoys. Duck hunters can use one large bag to carry more gear while keeping their hands free.
19. Duck Decoys
Decoys make excellent presents because they are virtually always a vital tool for duck hunters. Decoys are not all created equal; some have more lifelike appearances than others. When duck hunting, realism is crucial since unnatural-looking decoys will deter waterfowl from approaching you with a shotgun.
These decoys by Avian X are highly regarded and very lifelike. I advise purchasing a 6-pack of decoys for the early season and a 6-pack for the later season. In this way, the hunter you are buying for will be able to mix and combine items according to the season.
20. Cookbook: Duck, Duck, Goose
Another Hank Shaw cookbook is suitable for cooking wild and farmed waterfowl. This cookbook is a wonderful present for waterfowl hunters who want to advance their cooking abilities with waterfowl.
Is Duck A Delicious Dish?
Despite being a luxury ingredient in many cuisines worldwide, Duck is particularly popular in French cooking. Foie gras is the most famous French delicacy made with duck.
What Duck is the Most Difficult to Hunt?
There are numerous annoying similarities between bluewings and greenwing, notably their erratic flight patterns. However, greenwing win the puddler trophy since they appear to have an extra burst and are a harder target due to their propensity to soar straight up when startled or fired at.
Are Hunting Backpacks Worth It?
A backpack is the only way to expand a hunter's carrying capacity. While backpacks are practical for carrying extra gear, depending on their size, they also enhance visibility and loudness.