AR-10 Vs AR-15 is the most famous couple of rifles in the USA, and you get everything you need to meet the advanced needs of modern hunting and shooting. A joke to laugh at is if you are scared of AR-15, you can go for AR-10, which is 5 AR fewer. However, things work in a different pattern with these two. Through this article, I'll put everything into making a rational buying decision.
No matter if you are a new buddy on the shooting field, you can still have pretty good knowledge of weapons. However, there are a bunch of other technical details you would love to know in this article. These two designs look alike, but there are considerable disparities in detailing. If you love collecting the best rifles of all time, you must read this article thoroughly to adorn your collection with the best. 
AR-10 Vs AR-15 Specifications
| | | |
| --- | --- | --- |
| Specifications | AR-10 | AR-15 |
| Cartridge | 7.62x51mm | 5.56x45mm |
| Diameter | 7.82mm | 5.7mm |
| Bullet | 0.308 | 0.224 |
| Muzzle velocity | 2700 fps | 3150 fps |
| Effective | 600-100 | 300-500 |
| Standard | 20 | 30 |
By looking at the AR-10 vs AR-15 lower specs comparison, I hope things must be making sense. By the time you reach the wrap-up note, you will surely learn what you should buy for your hunting and shooting. AR-10 is good for dealing with long-range, and the AR-15 is for short-range hunting. Moreover, they share considerable disparities in technical details such as fire rate, range detailing, muzzle velocity, shooting situations, price, and more. 
What Do They Look Like?
You will be surprised to know the fact that the AR-10 and AR-15 look pretty familiar. If you look at the AR-15, it looks smaller than the AR-10. Even some call it a miniature version of the AR-10. When it comes to looks, size comes first.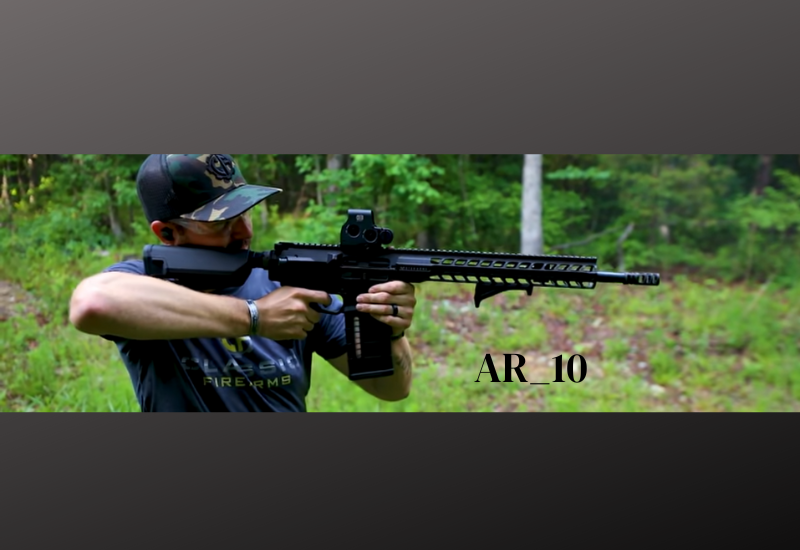 The length of the AR-10 is 42 inches, and the AR-15 size is about 39 inches. It has better sizing requirements, so users prefer AR-15 for short-range shooting and hunting. It is the best rifle for combat as well. It doesn't mean the AR-10 rifle is not good or attractive, except for the sizing aspect, in which almost everything has a high similarity.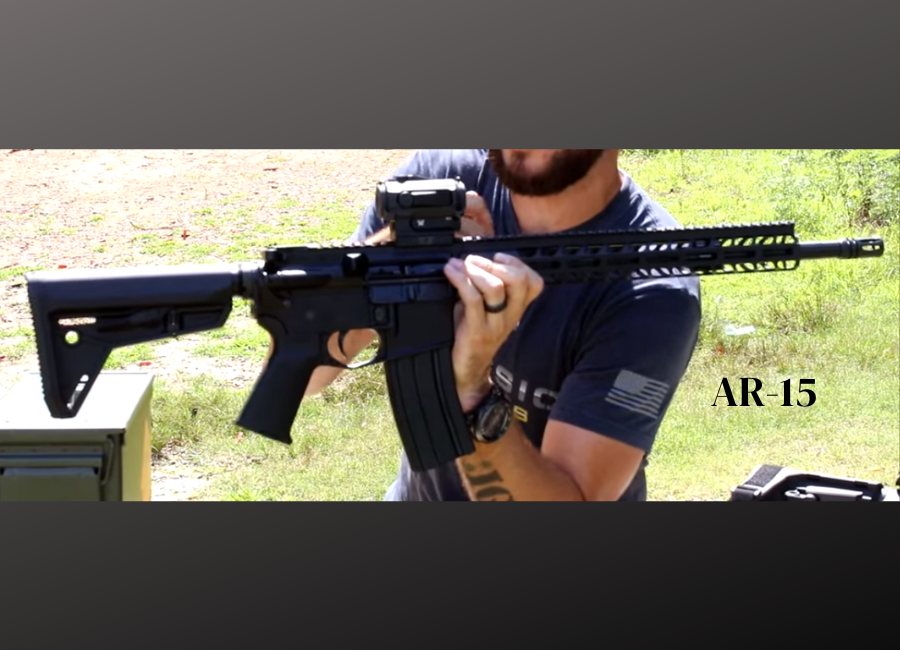 Moreover, looking at AR-10 vs AR-15 takedown pins, receiver pins, bolt catch, and more, you will find apparent differences for varying jobs. Let's not roam around and head to the straight information below.
Difference Between the AR-10 Vs. AR-15
Fortunately, I have used the AR-10 Vs. AR-15 and know them well enough to get all the benefits and drawbacks separately. Through this dissertation, I'll keep things simple and understandable. However, before you access the first heading, you can learn about the best scope for AR 15. 
1) Fire Rate Ratio
The fire rate of the AR-15 is far better than the AR-10. You can fire about 40 rounds in a minute with the AR-10. On the other hand, the AR-15 allows you to fire around 60 rounds in a minute. A high difference of 20 rounds in a matter of 60 seconds.
However, the AR-15 can hold 20 to 30 rounds if we look at the standard cartridge clip. On the other hand, the AR-10 can only hold 20 rounds. So, if you want the best rifle that delivers a faster fire rate, the AR-15 is a good option.
2) Effective Range Detailing
The range covering is a top-notch feature with rifles. When you choose an AR-10, it can deliver up to 600 yards of range covering with clarity. However, an excellent scope can extend the range up to 1000 yards.
On the other hand, the AR-15 offers a range between 520 to 600 yards. And when you attach a tremendous sighting aid, this range can go up to 800 yards. So, using a scope with AR-10 can get you better outcomes. I hope you have learned the difference between the AR 10 vs AR 15 range. 
3) Shooting Situation with Reliability
Situations may vary, and usage style plays a vital role in deciding between these rifles. If you prioritize AR-10 vs AR-15 weight, the AR-15 is a better option. If you give preference to distance covering, the AR-10 is unbeatable. Moreover, regarding accuracy and reliability, AR-10 takes the lead over AR-15.
So, results will vary with your preferences attached to the rifle. The difference between AR-10 vs AR-15 bolt catch is apparent. The AR-15 bolt catch is not compatible with the AR-10 at all, and takedown pins also show varying outcomes.
4) Advanced Muzzle Velocity
If we look at the AR-10 vs AR-15 recoil comparison, the AR-15 is a better option with lower recoil. Moreover, gas impingement pushes the fire rate higher, and both rifles use the same tech.
Regarding velocity creation, the AR-15 takes the lead with 3150 fps to the AR-10 with 2700 fps. So, giving velocity a sure preference in the game, the AR-15 has an absolute advantage over the AR-10. However, the AR-10 vs AR-15 buffer springs are almost identical and look alike.
Price Comparison
The price range of these rifles varies the most. You can find the AR-10 for between 300 and 7000 dollars. However, the AR-15 doesn't ask for a four-figure sum. All you need to invest is around 500 dollars for a reliable rifle. However, you can also go beyond the limits and get it for around 3000 bucks. Overall, you will find the AR-15 has a clear advantage in price over the AR-10. 
Benefits and Drawbacks of AR-10 Vs AR-15
When comparing AR-10 Vs AR-15, a bullet-form summary of benefits and drawbacks can help you immensely for an even better understanding. Let's make it simple.
Benefits and Drawbacks of AR-10
Benefits of AR-10
It gets you the option of a chamber for a full-power cartridge
It is the best for long-range shooting
One of the best rifles in the USA for hunting and shooting
Gets you an ultimate return for your money
The aesthetics are beautiful and elegant
Drawbacks of AR-10
It is a bit heavy
You cannot modify it as much as you can with the AR-15
The recoil it produces is high and sharp
The long length is not so good for long usage
Benefits and Drawbacks of AR-15
Benefits of AR-15
Cheap and reliable rifle
It is super good for target shooting
It is best to get the Varmint hunting a new whiff
The recoil is very low comparatively
It is super highly customizable
Allows you to enjoy multiple firepower
It is best for short-range hunting
Bets to cover a range of up to 200 yards
Drawbacks of AR-15
It has limitations with long-range hunting
5.56/.223 Rem is so loud to have a peaceful shooting
The effective range is very limited
It gets you a chamber for smaller ammunition
Why Choose AR-10?
If you want to attain long-range effectiveness or prefer hiring something more reliable and accurate, the AR-10 is the right choice. It has a better mechanism as far as long-range shooting is concerned. When it comes to AR 10 vs AR 15 bullet rate, the AR-10 has a great deal to offer but somehow lacks.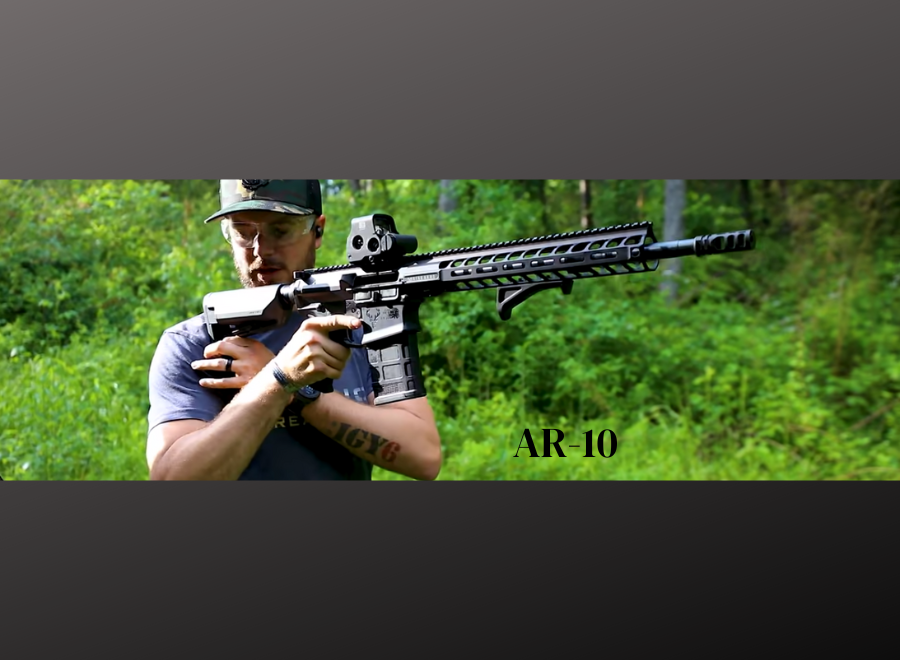 Why Choose AR-15?
The reasons are evident and multiple. If you need a lightweight rifle with great precision, more fire rate, or more muzzle velocity power at a low price, the AR-15 has no match. It has a small size that makes its portability high, and you can enjoy excellent outcomes with it.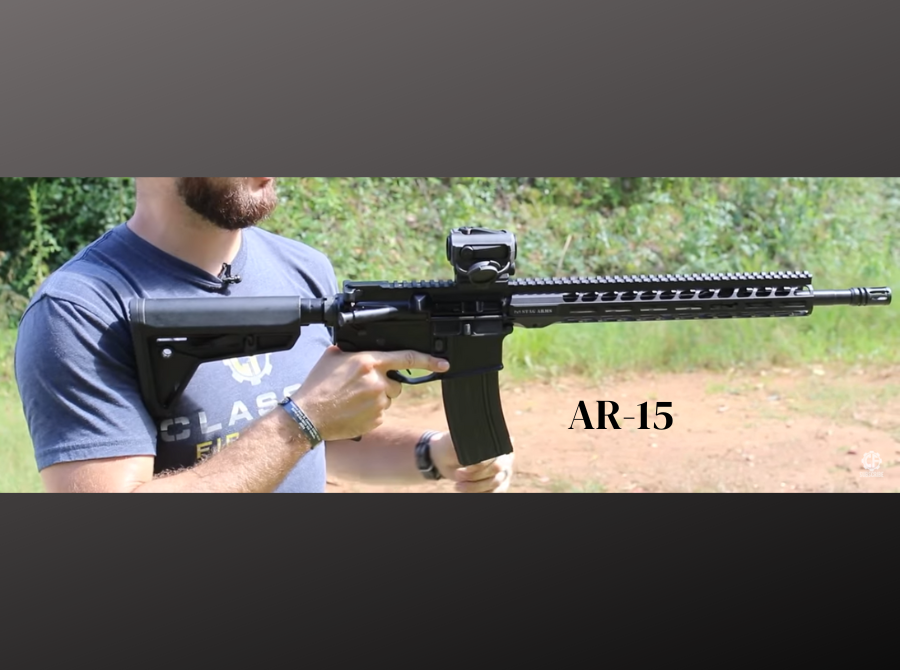 AR-10 Vs AR-15: which is the best for you? It depends on your preferences. If you prioritize long-range rifles or want to get a reliable and accurate one, the AR-10 is the best for you. On the other hand, if you keep the targeting on priority with a lightweight build and low recoil, the AR-15 is the option you can comfortably shoot. The price of the AR-15 is also less than the AR-10.

Final Thughts:
Is the AR-15 better than the AR-10?
From a longer perspective, with the range of features, the AR-15 is far better than the AR-10. It has a better and more reliable build with a smaller size. On the other hand, the AR-10 has a better effective range, but the AR-15 comes at a low price tag with excellent quality. 
What is an AR-10 good for?
If you are looking for something to get you the best cover for long-range, the AR-10 has no match. It is super good for taking long shots, and the reliability is top-notch. Most users get it when they decide to use something luxurious. It produces excellent velocity power to lock the target at a long distance.