Binoculars are awesome and are useful for so many different things. They are perfect for sports, music concerts, and bird watching. You have probably seen many different kinds of binoculars at one point or another. Still, several options vary in price, size, color, and lens capabilities when buying them.
Have you ever wondered whether or not some best binoculars brands provide customers with great value for money and top-notch functionality? Well, there are quite a few which I have shortlisted. You have come to the right place because there are brands that have recently become popular among consumers thanks to their durability and versatility, especially featuring top-notch zoom lens capabilities.
When you decide to purchase a brand of binoculars, the most important thing to consider is whether or not it is right for your needs. Many online resources detail the different strengths available for each brand by testing in a lab setting. Here is the breakdown of the best and most popular brands of binoculars according to their category with binocular reviews.
Best Top Rated Binoculars
Historically speaking, these top brands would only focus on providing only the very best binoculars at almost any cost. However, they have now taken a more diverse approach to their products, offering more affordable lines that still pack some powerful features.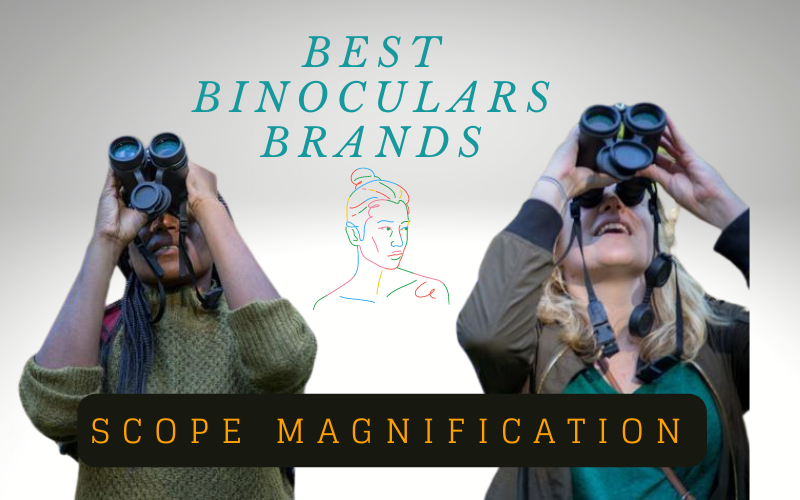 Binoculars are not in the same class as other scopes in optical performance. Today's Best Binoculars Brands are a great choice for many people and come in all shapes and sizes, from compact pairs that comfortably fit into even a small coat pocket to models used by some professional wildlife researchers.
Leica
Swarovski
Zeiss
Best Selling Binoculars Brands
It can be not easy to compete with years of experience, but there are also a variety of modern brands innovating and creating products just as good as the older ones.
Nonetheless, these brands also produce affordable mid-range and impressive and budget-friendly lines. So I would say while these brands are not considered "elite" manufacturers, their flagship line of binoculars is highly or perhaps elite-level quality. These are the best all-around binoculars you can buy for the money.
Kowa
Minox
Nikon
Steiner
Vortex
These brands offer a wide array of good binoculars ranging from more affordable versions to more superior and expensive options. However, the biggest advantage of the more expensive versions is that they are generally of higher quality while remaining at a reasonable price point, unlike other high-end products in their industry niche.
Best Binoculars for Bird Watching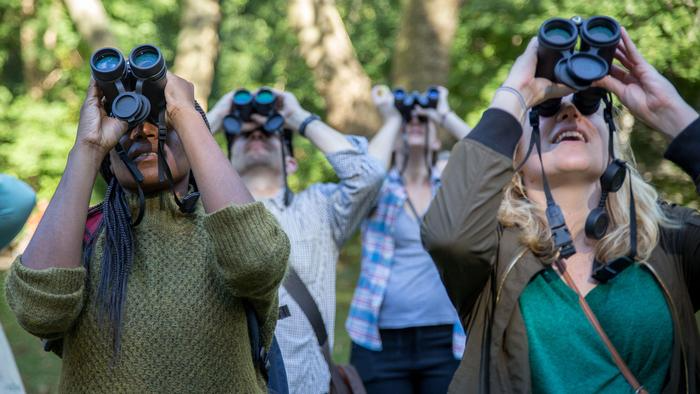 You will find the following binoculars are useful for birding and wildlife watching. All these brands offer such products that, in my opinion, are popular among those who enjoy bird watching or other wildlife activities:
Hawke
Kowa
Opticron
Swarovski
Leica
Zeiss
Swift
Kite
Best Binoculars for the Money
If you are interested in purchasing affordable and best-rated binoculars with a great performance to price ratio, here are some brands to keep in mind:
Bushnell
Vanguard
Hawke
Celestron
Best Binoculars for Astronomy
These brands are manufacturing one of the best binoculars for Astronomy. If you happen to be interested in exploring the space, then choosing these brands can give you a relief that no other brand can provide. These are the best binoculars for long-distance viewing and provide exceptional performance.
Zhumell
Celestron
Orion
Fujinon
Best Wildlife Binoculars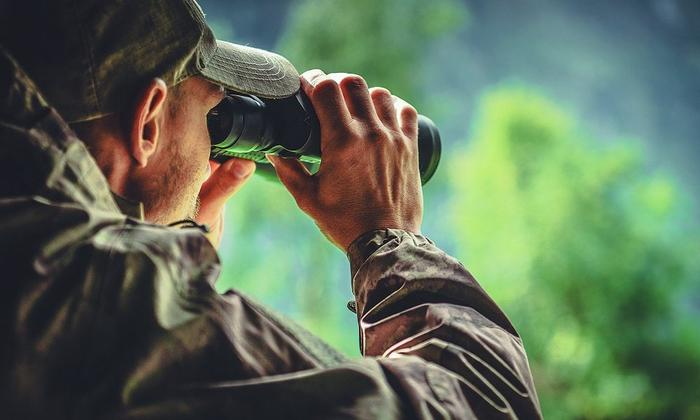 It is a massive niche, and like most others, it has specialties that make it stand out from the rest. For example, one type of binoculars may be built for use in low light conditions, whereas another might need to cover longer distances when tracking prey.
However, the brands listed here all have a lot of experience or got recognized by hunters who use their products.
Athlon
Bushnell
Vortex
Leica
Steiner
Swarovski
Zeiss
Minox
Tract
Best Night Vision Binoculars Brands
Night vision binoculars are the highest accuracy binoculars to help you have a clear sight at night. These binoculars are popular for their utility at night, especially for explorers and hunters. Here is the list of best night vision binocular brands famous in this niche.
Flir
Armasight
Luna Optics
ATN
What are the Best Binoculars Brands? lets See
1) Leica Binoculars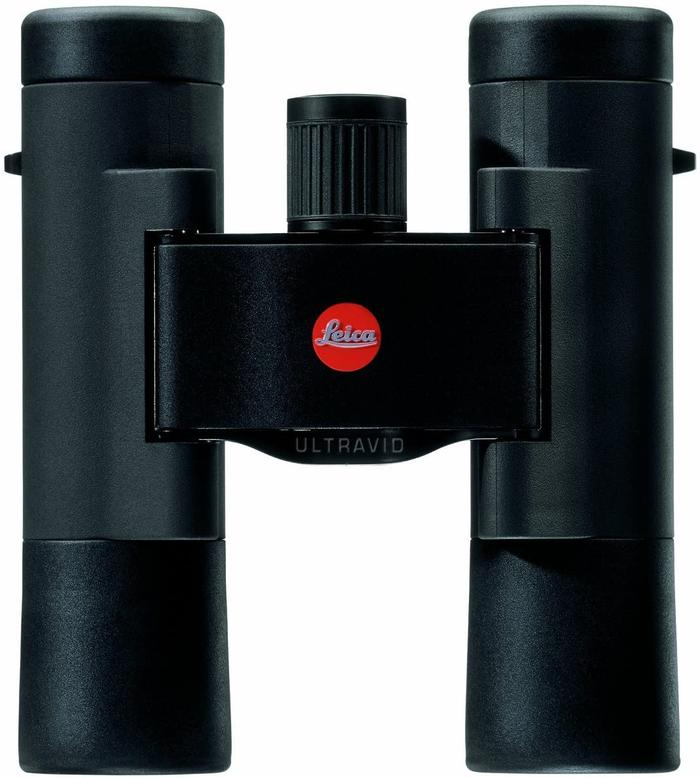 Leica is a prominent camera company, best known for its lenses for the photography and high-end video industry. The name Leica has become synonymous with precision optics in medicine, surveying, military technology, telecommunications, and many other industries that require reliability. Since 1986 the company's best selling models are all precision optical instruments that are a joy to use.
When using Leica binoculars, one will not be short of options. One can assure that these binoculars will provide superior optics and strength compared to any other pair of binoculars on the market.
Leica offers a large selection of binoculars divided into several categories. They are available in various sizes, price ranges, and features. Binoculars from the Ultravid and Trinovid subcategories feature Leica's Compact binoculars.
2) Swarovski Binoculars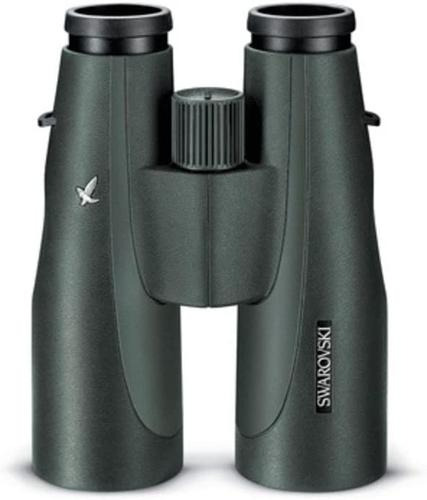 Swarovski is the most popular brand for high-quality binoculars, telescopes, and riflescopes. They aim their products at professionals with a serious interest in optics or those involved in sports that require some of the highest quality results, such as surveying, bird watching, or photographing wildlife.
Their excellence in producing premium optics ensures that Swarovski has become one of the most popular brands in today's market despite their relatively high prices. As part of their never-ending pursuit of quality, Swarovski binoculars come with lenses that feature an easy-to-clean external coating.
It increases the longevity of their binoculars, making them perfect for hunters wishing to have something they can use time and time again. The company recently expanded its range by offering more binoculars at slightly more affordable price points than ever before.
Although it has to be said that all of these high-end optical instruments are still aimed at the top end of the market as there is a slight shift towards customers within niche markets. It caters to the needs of people who want something more than run-of-the-mill but don't necessarily have budgets like astronomical bodies to dole out on binoculars.
3) Carl Zeiss Binoculars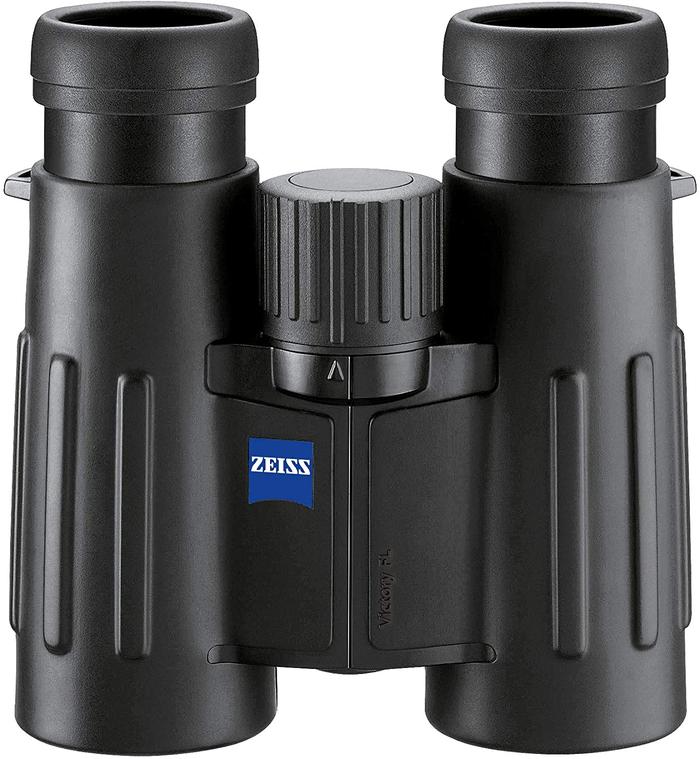 Carl Zeiss offers the best optical quality for binoculars, rifle scopes, camera and cine lenses, microscopes, and other optronics. It has been around for over 150 years and is known for manufacturing items of the highest caliber.
Carl Zeiss specializes in making high-quality binoculars for scientific and consumer use, many of which boast fluorine ion lenses. These lenses improve image quality by diminishing distortion of ordinary crown glass and delivering unsurpassed light transmittance with greater accuracy.
Zeiss offers two ranges of binoculars, each designed with different care and specialty in mind. The top-of-the-range Victory series offer users ultra-high-performance binoculars with remarkable clear images in a very ergonomic pair of binos. Plus, their Conquest series delivers high-quality optics at a more affordable price than the Victory range.
4) MINOX Binoculars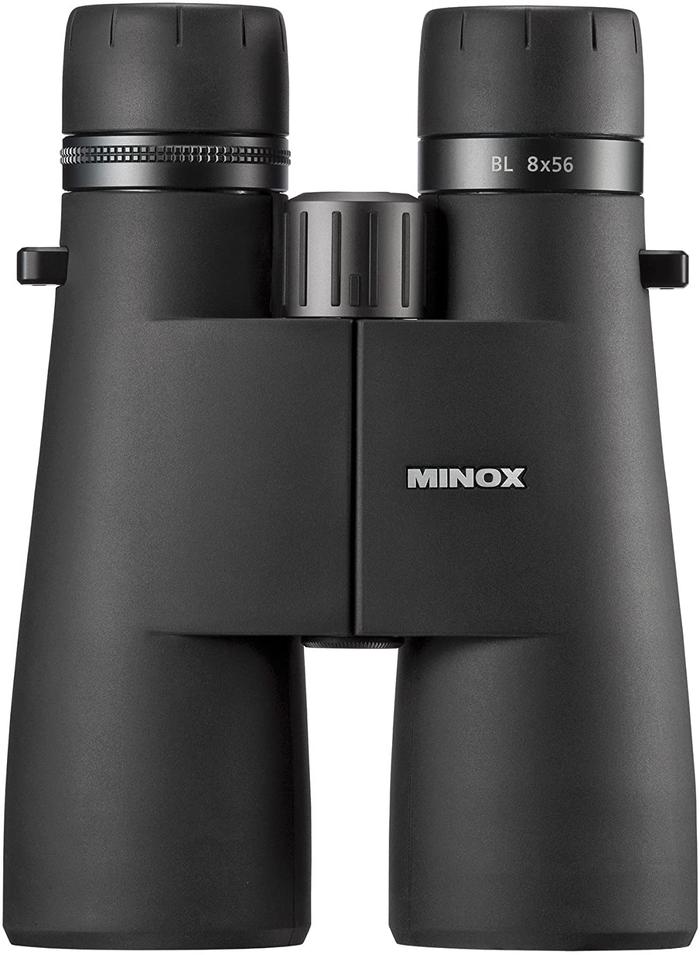 Binoculars produced by MINOX are considered by many to be among the highest quality binos that money can buy. Like many other similar German competitors, they pride themselves on the craftsmanship of their products, which is what makes them so special. They excel in the binoculars and have created a demand for their products by specializing in quality.
Minox is most famous for its cameras, known as its leading brand. They are a German company best known for their solid and reliable optics that come in the form of compact cameras. In addition, the manufacturer is famous for spotting scopes, riflescopes, monoculars, and night vision devices.
Minox is a company that understands the value of innovation. They developed the first-ever spotting scope adjustable eyepiece and digital camera while remaining on a budget which ultimately saves money spent on digiscoping. The device is a welcoming choice for distant watching like wildlife and birdwatching.
Minox binoculars come with a multilayer coating on their lenses to give you a clearer image. If you are looking at MINOX binoculars and comparing them to other brands, consider that no two multilayer coatings are created equal. The best results came from Minox coated optics according to the independent testing.
5) Steiner Binoculars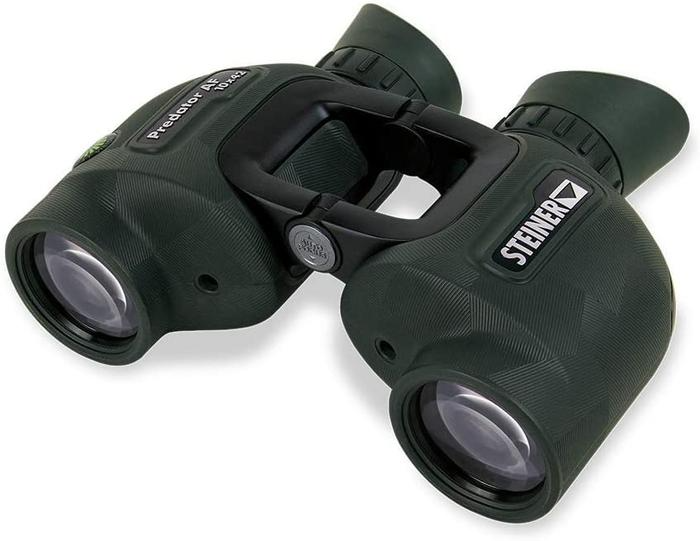 Steiner binoculars are manufactured in-house in Germany, and they are renowned within the optics industry as one of the best. They are known for their high quality, precision workmanship, materials, and good value for money.
As someone who has used several Steiner's optical products, I discovered that their items were of high quality and detailed, were often of great value for the money, and showed industry-leading innovation.
It is this as well as superior German optics, precise manufacturing and rigorous testing that makes my personal opinion of Steiner's binoculars be at or near the top in many categories in their class.
Steiner was among the first to include many unique features in their optics, such as nitrogen-purged optics to prevent fogging. Steiner uses rubber armor for its binoculars for waterproofing more than 5 meters deep.
Also, it was the first company to place a compass into any optical instrument. Steiner binoculars have a reputation among wildlife watching enthusiasts and hunters worldwide as the best.
6) Vortex Binoculars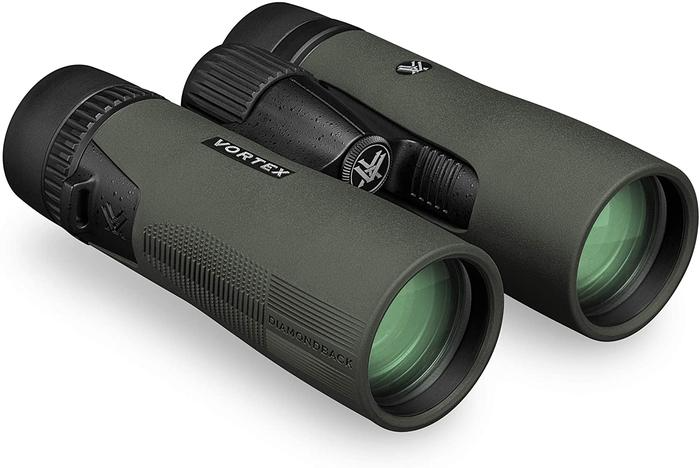 Vortex Optics is an American company where all of its items get designed to the highest standard in the most up-to-date manufacturing facility. They are a family-run and owned business with over forty employees.
Their staff pride themselves on providing the best customer experience possible and take great care from start to finish at every step of producing their products. Vortex binoculars focus on hunting, nature observation, and birdwatching.
However, they have a wide range of quality binoculars that can suit just about every consumer's need. Although Vortex originated in the United States, most of its instruments are produced overseas, specifically in China and Japan. Also worth noting is that the products in its Stokes series of birding binoculars are licensed brands by Vortex Optics.
7) AGM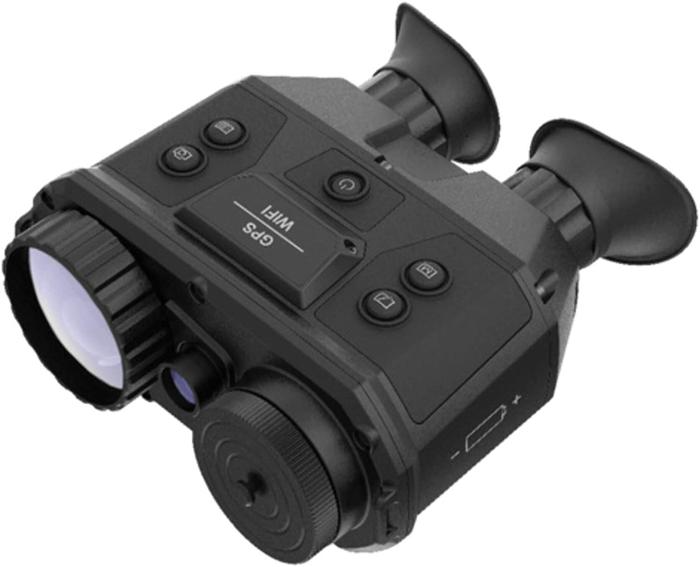 AGM Global Vision Inc. was founded by Mark Tarakanov, Gary Tarakanov, and Allen Harding. It is already starting to make a name among competitors, who describe the company as intelligent and ambitious. As their combined knowledge of vision equipment and electronics technology grows, this innovative company expects great things.
AGM has a headquarters in Springerville, Arizona, in the United States. They employ over fifty "highly skilled, professional and technical experts." AGM has a secondary facility based in Europe that concentrates on assembly and sales, with approximately thirty employees.
AGM Global Vision also sells various products, which makes them very versatile. It also designs and produces laser systems, IR lights, weapon lights, rangefinders, rifle scopes, clip-on systems, standard optical day binoculars, and thermal lenses for spotting scopes.
8) Maven Binoculars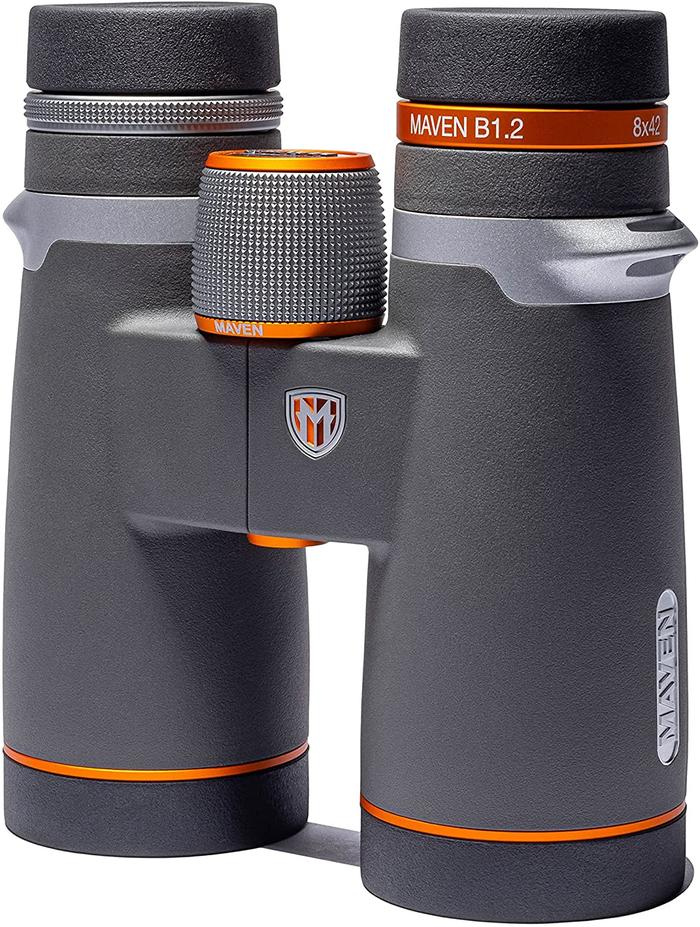 Maven is a company in the U.S. that makes binoculars, spotting scopes, and other related accessories like cases, harnesses, adapters, and cleaning kits. Maven offers a service that other companies don't: it lets you personalize your binoculars according to your desired parameters.
Maven also maintains a stock of binoculars ready to ship right away. These are models and designs that you will find in shops. These "stock" models use the same quality of components as their custom counterparts. They offer great value for money while offering a pleasing selection of color combinations to suit everybody's tastes.
9) Nikon Binoculars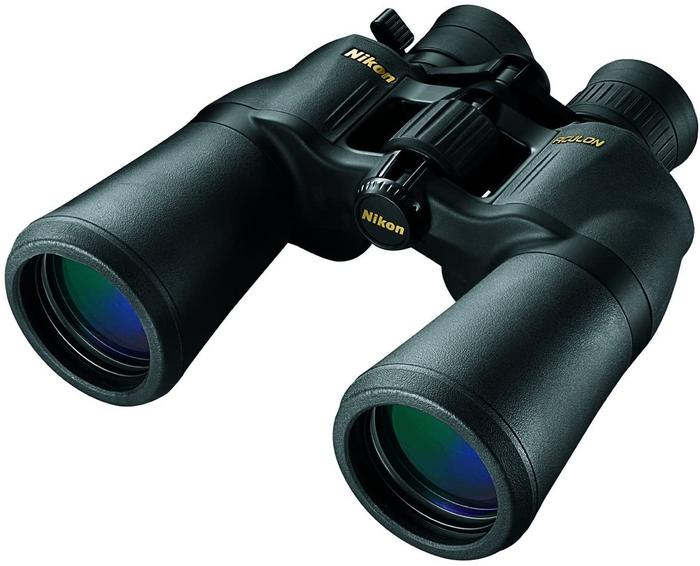 Nikon is one of the most well-known camera brands, but did you know they also have a large line of riflescopes, spotting scopes, and binoculars? In 2001, Nikon's Sport Optics division became an independent company that produces some of the best quality optics today.
Like many other Japanese binocular manufacturers, Nikon focuses on technology and value for money. But they always put quality first, and we can observe many models that come with an impressive 25-year warranty.
10) Canon Binoculars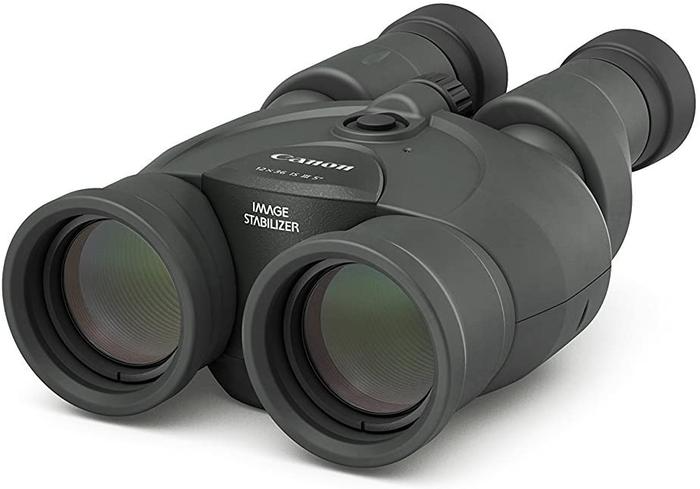 Since its humble beginning, Canon has been a leader in cameras, camcorders, and telescopes when they managed to dominate the camera market. Although they only produce a small selection of binoculars, the optics used and the coating on each lens are also of the highest quality.
While this company is also a pioneer in binoculars, it is currently the market leader in popular and comprehensive image stabilization models. Even with this said, though, one of the main advantages or qualities of their stabilized binoculars is that they are compact and light, thus offering an even more convenient option for handling.
Canon has been steadily expanding its line of stabilized binoculars, and it now includes several different types, such as the compact, mid, full, and large ones. They come in a wide range of magnifications.
11) Bushnell Binoculars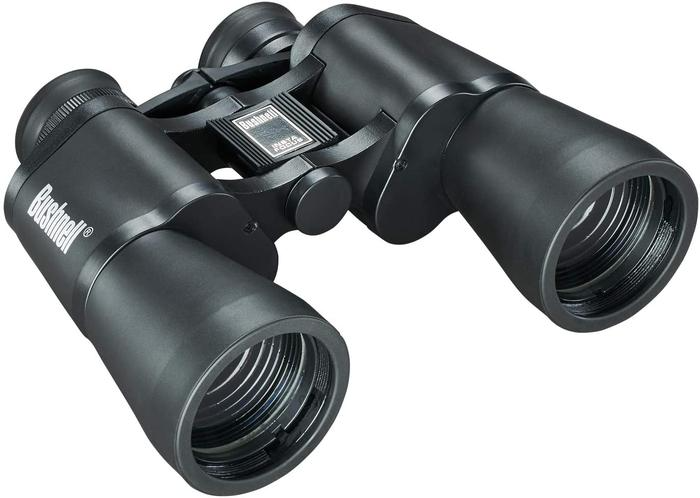 From humble beginnings, Bushnell has developed into one of the most trusted brands in sports optics. The company started as a small mail-order binocular company back in 1948. Since then, they have grown to become what we now know today as Bushnell, a brand with 15 other product lines under their belt, including but not limited to golf rangefinders.
Bushnell is a brand that rose to popularity because of its unique products for nature lovers. Their focus is on the outdoors, and all of their products relate to this sector for activities such as spectator sports, nature study, stargazing, fishing, and hunting.
With over 50 years in the optics industry and as a major player, Bushnell offers many high-quality pairs of binoculars. Their eyewear products are highly rated, and some of the most popular include their hunting binoculars and rangefinders. The main thing to note is that although there are many different models and options on the market, they are generally pretty good value as long as you opt for one that doesn't fall too far into the budget price bracket. So keep that in mind.
12) Celestron Binoculars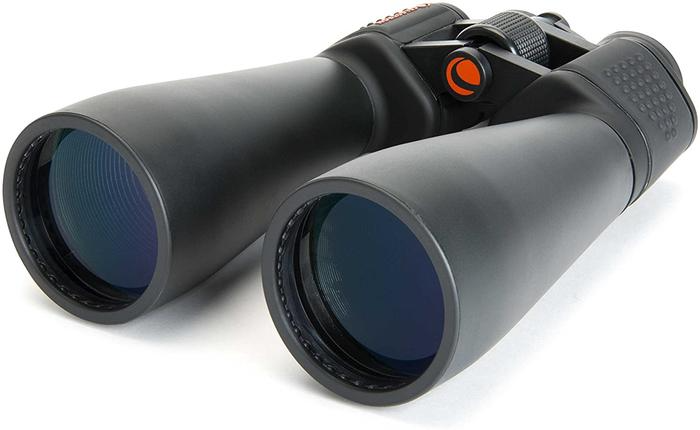 Celestron is a brand name that has become famous over the last 50 years in astronomy circles and especially for its telescopes. If you had asked someone which telescope they'd want to get if they wanted to view planets or enjoy stargazing several decades back, then their answer would have been simple – a Celestron.
Today, Celestron binoculars are still popular with amateur astronomers and professionals alike, thanks to their superior optics, great build quality, and innovative technology that provides a quality experience at an affordable price.
Celestron produces high-quality, durable, and affordable telescopes to introduce people to the wonders of space for under $150. Their TrailSeeker binoculars use sturdy materials to create durable products that young people can easily handle while providing a clear and beautiful view of terrestrial and celestial scenery.
Celestron used to be known for their best budget binoculars, but more and more, they are diving into the high-quality territory. They have put time into ensuring all of their binoculars have superior optics. The products have a great modern design that includes innovative technology.
They have transformed the optical instruments. Which are not just for the astronomy field – you can use them for many different terrestrial uses. Furthermore, their prices are extremely affordable, making high-quality optics accessible to consumers from many different demographics.
13) Pentax Binoculars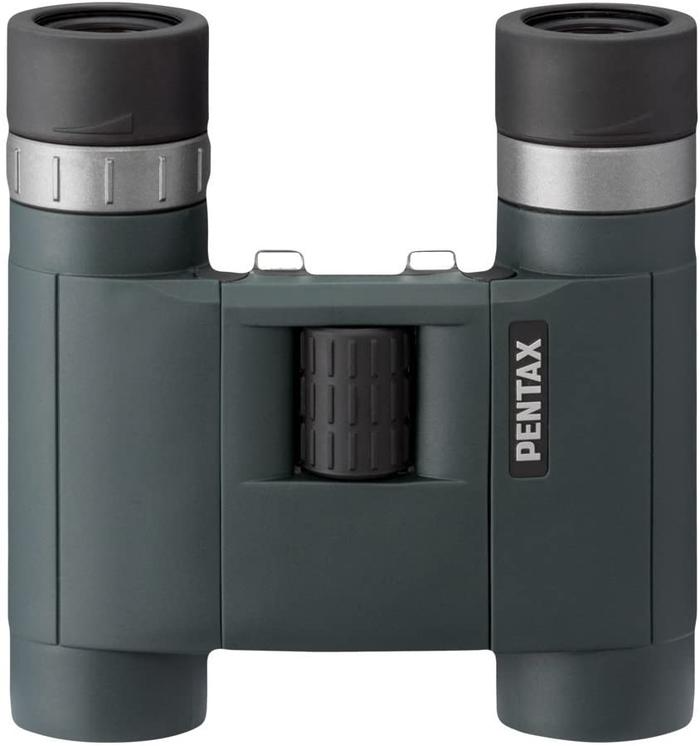 Coming under the Ricoh Sport Optics umbrella, Pentax is a well-established brand with products ranging from cameras to scanners. The company is one of the world's leading suppliers of innovative and high-quality optical products that customers can easily access within four main product areas: Cameras & imaging, IT services, Eyecare, and life care.
Pentax offers a wide variety of binoculars that are created to give you the best possible viewing experience. With many years of experience as a world-leading optical instrument manufacturer, this company's products come in various magnification, styles, and optics, so you can seek out what level of imagery suits your needs most.
Pentax offers a few different binocular designs, namely roof prism, and Porro prism. With their excellent top-of-the-range ED glass and DCF ED binoculars, Pentax has a certain quality that most products do not usually find.
Their compact line of binoculars is great for size but still provides some serious quality. If you are looking for marine binoculars, look no further than their PCF WP II Series because, as waterproof and full-sized models, they are the perfect addition to any boat or marine excursions.
14) Fujinon Binoculars
Fujinon is a Fujifilm division specializing in producing different kinds of optical lenses. Through the years, Fujinon has expanded its business to include binoculars and many more kinds of cameras (video, medical, and other uses).
The story of Fujinon started with the release of the Meibo series, which people appreciated for its performance quality as it became one of their favorite binoculars at that time. Since then, Fujinon has been quite popular with military personnel, professionals, and amateurs worldwide because they have not stopped developing high-quality products that are easy to use.
The Fujinon Optical Devices Division is one of the biggest operational units in the US. The company provides binoculars and other types of optical lenses. You will find additional workshops in Japan and China.
They excel in manufacturing binoculars, including travel, bird watching (hobby), wildlife observation (primary function), hiking or camping -even hunting- when it comes down to enjoying sporting events.
15) Olympus Binoculars
Olympus is one of the leading global manufacturers of optical products such as binoculars, cameras, microscopes, etc. Their wide variety of superior optical equipment plays a key role in many industries like film, X-ray machines, and endoscopy. Olympus has been ahead of the game in new technologies since 1919. They are specialized in many binocular types, but the most famous categories are Olympus Professional Binoculars and Olympus Leisure Binoculars. Both are the leading brands and faces of the company.