You must look once if you love black pistols and haven't used black beauty, the Glock. I bet you won't regret its elegance, proficiency, and targeting. It seems perfect, but you can boost it by making some changes. Getting an incredible sight on the Glock is no less than a romance. Through this article, I'll share how to install Glock sights differently.
Sometimes it takes some handy tools to install sight on Glock, but your pocket will suffer from cuts. However, there is a way that needs no such devices but the simple ones you may already have at home. Whether you need to change sights or want something new for sighting aid, this article will be the most worthwhile read you have ever had. Let's get started right away.
Why Glock Needs Sight Installation?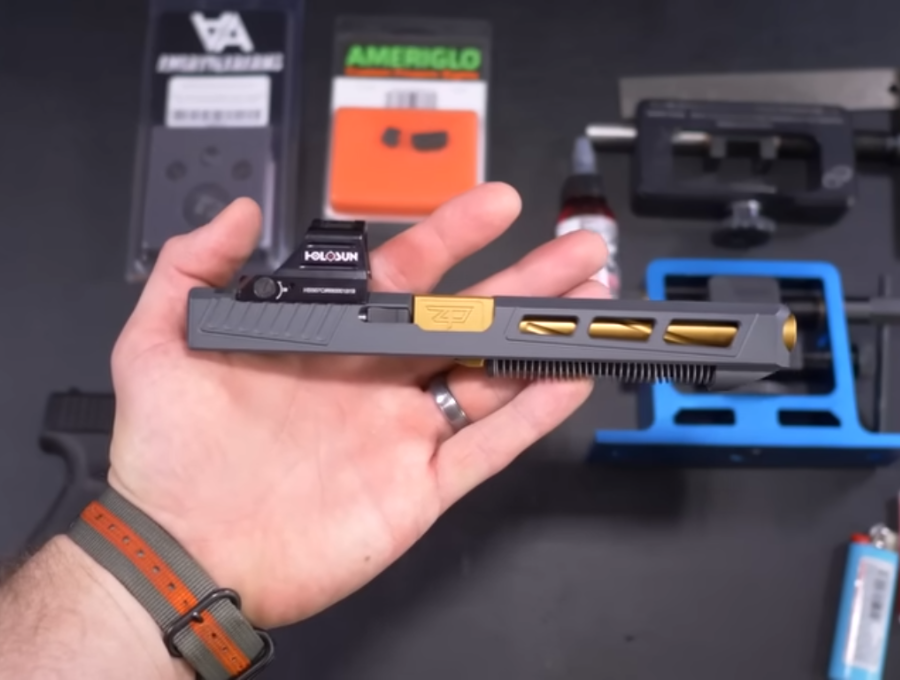 Before we find out how to install Glock sights, I would like to share why we install sights on Glock. Look, there is no doubt that the Glock is a good field partner with so much beauty and elegance. However, getting a perfect look-alike gun doesn't mean it can also offer the ideal vision. Even you need sights varyingly depending on the environment and surrounding. 
For a Glock pistol, it takes a bit of work for perfection. Making changes in sighting instruments is no big deal, but you need some tools you may have at home. However, I'll also tell you about some excellent tools that can help you in the installation the most. 
Lastest Post: Best Sight for Glock 34
Glock Sight Installation Tool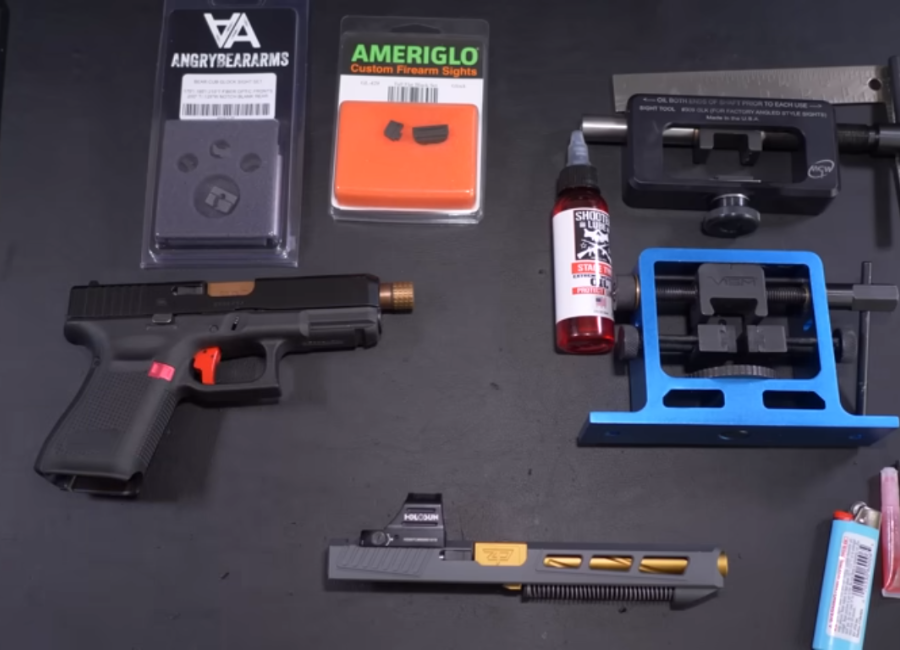 If you haven't come across the Bastion Premium Glock Front Sight Tool, you are missing something constructive for the job. Moreover, you can also consider NC STAR VTUPRS Universal Rear Sight Tool in case of rear sight installation. You can have these tools on the market quickly. The night Fission Glock sights install goes smoothly with day and night operations.
The yellow dot you get with it for daytime is terrific assistance. If you want to experience the best engineering works in sight, you can go for night Fission sight equipment. 
Step-by-Step Easy Method to Install Glock Sights
Here is how to install Glock sights step by step, but before you go further, you need to arrange some tools first. You can get the Glock Front Sight Tool, Loctite Threadlocker Blue, and Dovetail Rear Sight Tool to make the perfect installation. Before you look at the steps below, you can go through the Athlon Argos BTR 6 review.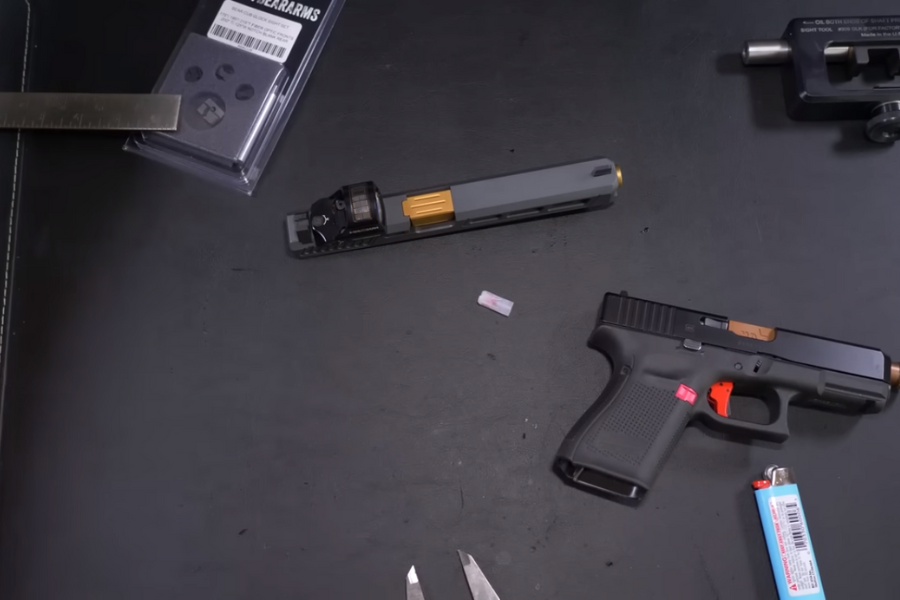 Disassemble the Pistol
Safety comes first; never take it for granted. You need to disassemble the pistol first and check if it is not locked. Checking out the upper barrel, and the spring is not there anymore. If you check out the standard practices, you will find disassembling is an inevitable step. Once you have completed the removal process, you can move to the next phase.
Use Front Sight
You can go for rear sight first, but I recommend the Front Sight first. You will find a 3/16 hex nut, and you can quickly drive it with the help of the Bastion tool I talked about earlier. However, if this tool doesn't get you desired outcomes, you can use a couple of pliers for help. It would help if you were careful, or else it may damage the pistol wholly or partially. 
When you start learning how to install Glock sights, you need to bring this tool before to avoid any subsequent hazards. You also must ensure that the sight is straight and even on the top of the gun. 
Use the Rear Sight
Using Rear sight can help you uncover how to install night sights on a Glock. NC Star Universal Sight Tool can help you immensely in the process. You can slowly push the sight on the rifle and check if it is loosened. Ensure that the sight is closer to the gun as much as possible for better installation. 
Reassemble the Gun
After doing so, you are welcome to reassemble the gun again. If the impacts are correct, you need to move the sight to the right; if the effects are left, you can move them to the left. Before you take the gun to the competition or on the field, I suggest you conduct some firing tests to check whether the target is clear. You can go for an installation except this way, but this one is the easiest. 
How Much Does it Cost to Install Glock Sights?
There is no fixed cost for the installation of sight on Glock. It may revolve around 20 to 100 bucks. However, you can do it yourself without hiring an expert. But for those newer to arrange some tools and grab those out can charge more than 100 dollars.
Are Glock sights good?
As far as my experience is concerned, the Glock sights are super helpful for perfect vision. Whether you use it to compete against darkness or at any time, it gives you excellent outcomes. The green glow helps in dark environments for better targeting. You may have to pay a considerable sum, but worth it entirely.