Sometimes while using binoculars, all of a sudden, it goes out or orders, or its vision gets blurry, and the binocular's overall performance goes down. At this point, you need to assess the problematic area in the device so that you may take up measures to rectify the same.
Those malfunctions and how you can fix them yourself is no rocket science. This article will help you learn how to repair binoculars at home. I know how it feels to invest open-heartedly, and the device doesn't go the way you expected.
It hurts and I will try my best to mild your pains by telling you the way forward. I have been using and repairing my binoculars myself for years. And my passion for binoculars drives me to learn the fixation process and help you with my findings to deal with such terrible issues without paying a single penny to repair them.
How to Repair Binoculars at Home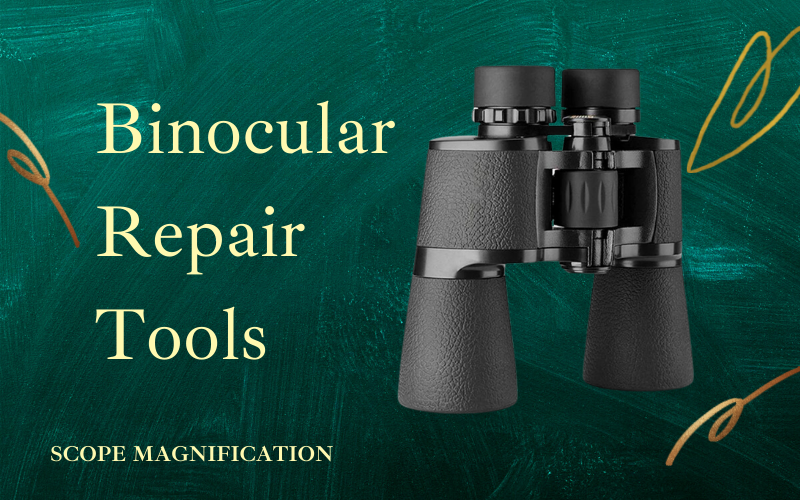 The binocular repair process takes some tools, knowledge, and expertise. When you buy an expensive binocular and expect that it will work for years to come without any trouble, but in most cases, it doesn't go the way you plan. So, to give you technical support and the knowledge needed to deal with a malfunction, I'll explain the nitty-gritty of binocular repair service without seeking help from any professional.
Before we head towards the repair process, I would like to share some helpful information, such as the details of the repair tools you need, the best repair shop in the area, and some handy books that can help you in the process. So, let's begin the show.
Binoculars Repair Tools
There is a collection of tools that can help you immensely while repairing your binoculars at home, take a look at the details below.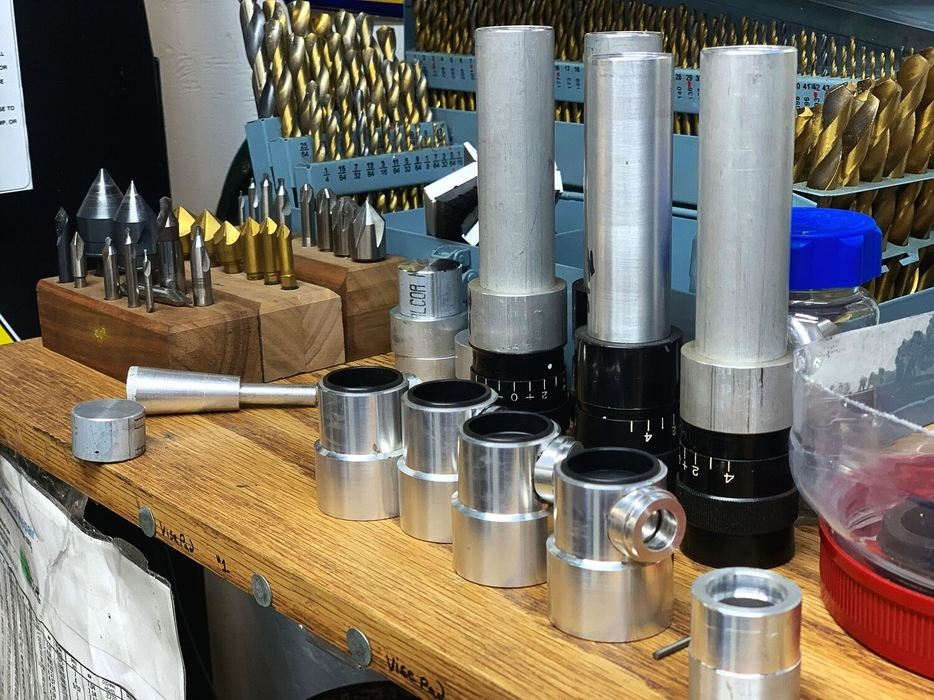 Small Needle Nose Plier: It is a small tool, and you can use it in place of big-size pliers. It helps you do the process with convenience. It is the first tool you need to arrange for the binocular repair process.
Opening Tool: You also need to arrange an opening tool that helps you open the custom-designed handles. It provides a hook for leverage and lifting the surfaces. You should make sure it is not sharp from the edges so that it can't hurt or cause any scratches on the sensitive areas of binoculars.
Jimmy: Jimmy is a cuter, slide, twister, and more. It helps you mainly open the device with super ease. Its flexible steel gives the tool enormous strength, and you can put pressure, but it won't twist while unlocking the device. 
Driver Set: If you genuinely want to justify how to fix binoculars yourself, you need a complete set of drivers to use frequently in the process.
Cleaning Cloth: You cannot make it up with a binocular cleaning service until you get a soft, dry, clean cloth. It helps you clean the outer and inner binoculars. So, these were the tools you need to arrange while thinking of repairing the binoculars yourself at home.
How To Repair Binoculars Step by Step?
And here comes the process of repairing binoculars step by step. I have been learning this art for years and now feel confident enough to write my findings and some pro time to help you deal with damaged and injured binoculars.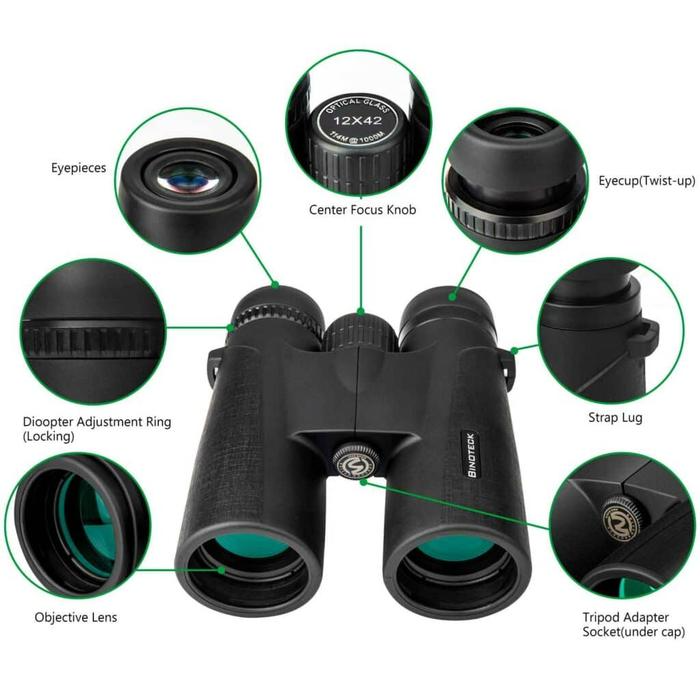 All you need to do is follow the three significant steps that'll go one after another, and it's so easy to precise, you'll like it.
1) Fixation of Lenses
The first and foremost thing that decides the fate of your binoculars and your hunting, shooting, and birding is the lens. It is the most sensitive part, and you need extra care to deal with it. Binocular repair service begins with fixation lenses. The lenses are in danger every time you use your binoculars or not. Dust particles, dirt, debris, water, and other harmful objects can play havoc with lenses.
If you want to make no mistake while repairing it, you can draw a diagram of any big name such as the Bushnell binocular parts diagram; it will not help you with Bushnell binocular repair only but will help you understand other binoculars and their structures. It will help Nikon binoculars repair Leupold, Zeiss, and other optical devices available in the market. 
By the way, if you want to buy some awesome optical stuff, you can give a read to the best binoculars for the money. It will surely get you a binocular free of snags and lags. Let's take a look at the details of the lens. It would help if you kept binoculars at a moderate temperature while opening them up for repair. It would help if you also kept covers on the focal points so that no harmful object can hurt the lenses and other glass items.
One more thing, once you are done with the setting, do not get it out over and over. It can cause severe damage to the lenses. You need screwdrivers to open up tiny screws on the frame and inside of binoculars. Find the focal point screws and open them up with due care. You can also take help from your manual or the books I referred to above.
After pulling out the focal point, keep it aside and clean the binocular from the inside very well. Once you are done cleaning, you are now good to fix it in the correct position. You can use tweezers to put the focal points back in binoculars. Now fix the screws all over again and test the position of lenses and if there are any discrepancies, fix them out immediately. 
2) Fixation of Prisms
After fixing the lenses, we now come to the fixation of prisms. A very significant thing in the inner system of binoculars is its collection of crystals. These crystals help generate a complete picture. If the binoculars have a well-balanced mechanism of these crystals, your eye will get to see images seamlessly.
But, if the sequence goes out, that means your eyes will have to suffer a lot. And you will not be able to get one image with clarity. By following the binocular repair service manual, you will fix the problem, and it will ultimately help you know the importance of optic repairs. Binocular repair is not a new subject, but it has developed to the extent that it demands updated knowledge.
If you cannot make it up with the sequence of crystals, it will get you two images simultaneously, as that creates confusion on the field. To avoid such a terrible issue, you will use the separation of objective technique, and by setting screws, you can control the amplifying power and other settings. You can use some sharp tools to ensure private placement. Usually, each prism has two screws. One helps you adjust the zooming power, and the other one allows you to control light transmission. 
Now moving the screws up to down and from one direction to another, you'll get to see some changes happening in the crystals' sequence. You need to create a match between those two sides and dual images. It is how you can overcome the de-collimation.  
If the problem goes well, it means you are good to go, or else, you need to consult with your manual again and be careful; a little carelessness can cost you severely. After you are done with prism fixation well, check them twice and check the lighting conditions if it is ok or not. If anything goes wrong, you need to fix it just by following the instructions this article has given you. 
3) Fixation of Knobs
Last but not least, it is the turn for adjustment of focusing knobs. Usually, when you move the knob to change the settings of binoculars, it gets damaged because of rough treatment, or if your hands are oily sticky, it can also affect the working flow of knobs. Repairing binoculars is my passion, and that's the motivation behind preparing this guide for you. 
The repair binoculars process doesn't complete until it gets the final adjustment of focusing knobs. So, first of all, you need to open the center handle and pick up a cotton cloth that will help you clean it well. Make sure it is dry, clean, and free of any spots. To gain the max results, you can apply some high-quality oil and use it with your gentle hands and keep it soft as much as possible. 
Oil will boost the flow of screws, so you have to carefully pay attention to their placement. After going it, check the knob and try to get the object in focus. If it goes well, it means you have done well. But before you take it on the field, test all the fixation work once again, and when it says everything is perfect, now you are good to leave for new adventures. 
Moreover, if you intend to buy the best zooming optical device with magnification power, you can take a look at the collection of best zoom binoculars. One of my recent articles presents the best picks around the world when it comes to gaining the max zoom power. 
Binocular Repair Shop Near Me
If you live in the USA and need to repair your binoculars, you are lucky enough to have several great repair shops around you. No matter in which state you live in, the list of binocular repair services I'll present offers mobile service at your phone call. You can get easy access by searching binocular repairs near me.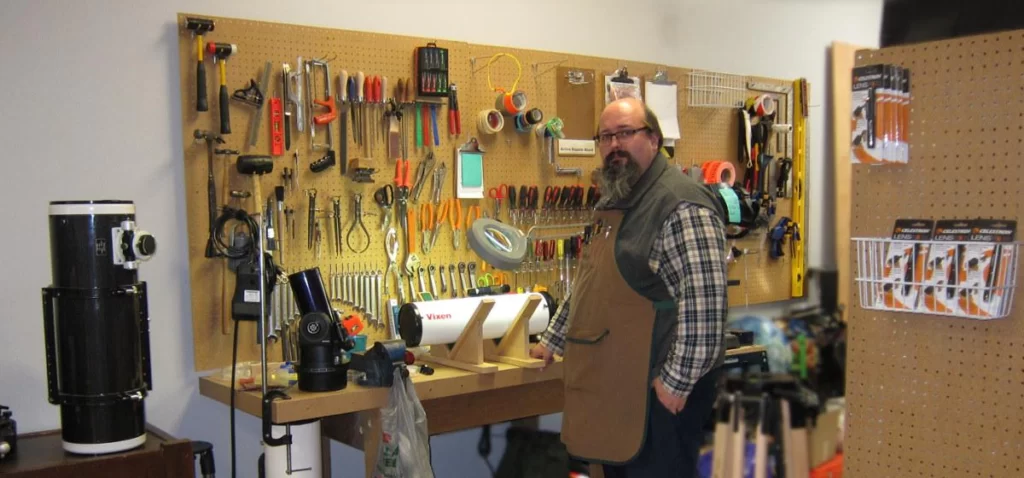 There are so many good options you can get devices from, but the best three that I selected are the topline. You can ask them to see you at your doorstep, and they are so good at repairing binoculars. The list goes like Woodland Hills Camera & Telescopes, Land Sea & Sky, and Eye Magic Photo.
Their technicians are so quick and superhuman when repairing any level of damaged binoculars. They know how to repair binoculars, double vision, and other technical details.
Binocular Repair Book
And now we'll learn about some decent books related to repairing binoculars. I read a lot, researched repairing binoculars, and concluded that the two best books I found are Understanding & Attaining 3-Axis Binocular Collimation by William J Cook and Choosing, Using, and Repairing Binoculars by J. W. Seyfried.
So, if you love reading, you need to go through these two to enhance your knowledge and to become able to repair your binoculars at home. Binocular repair is an art, and the books I referred to are the best binocular repair manuals at the current time.
So, this was all about repair binoculars. And if you want to take your binocular repair service to perfection, you need to consider the abovementioned points. I hope this article will certainly help you know the Binocular repair work, its requirements, tools, methods, and more. Any excellent binoculars can go out of offer because of falling, squeezing, or any other reason. And suppose you are on the field and you do not have a replacement, and your pair of binoculars doesn't work correctly, now, what will you do? Now, it is time to apply the knowledge you have gained from this manual. It will save your money, your binoculars, your hunting adventure, and above all, it will give you another level of peace of mind knowing something valuable. It gives you confidence and motivates you to aim for more and go for journeys you were hesitant of before.

Conclusion